Anchorage, Alaska
Location
March 2 – 8, 2022, March 3 – 9, 2022
Tour Dates
#1 Iditarod Tour – Iditarod Start Tour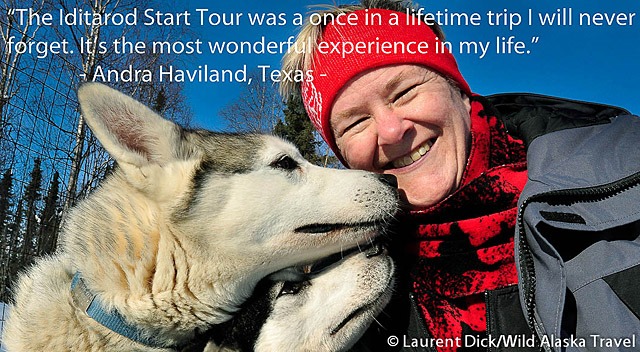 All-inclusive, guided Iditarod Tours Package for the start of the 2022 Iditarod Trail Sled Dog Race, Alaska's #1 winter event.
Tours from Anchorage
The 2022 Iditarod Start Tour provides you with a very comprehensive experience that encompasses the Iditarod Musher's banquet, the Ceremonial Start in Anchorage and re-Start of the Iditarod Trail Sled Dog Race in Willow, as well as a fly-out to the Iditarod checkpoint of Rainy Pass to witness the race in action. You will also go dog mushing and learn how to drive your own dog team.
The Iditarod Start Tour also gives you the opportunity to see glaciers on a private cruise in Prince William Sound. Weather permitting, you will have the chance to see the northern lights.
This tour is based in Anchorage, where you will be staying at the same hotel for the duration of the tour. You will get a taste of the finest restaurants in Anchorage every night.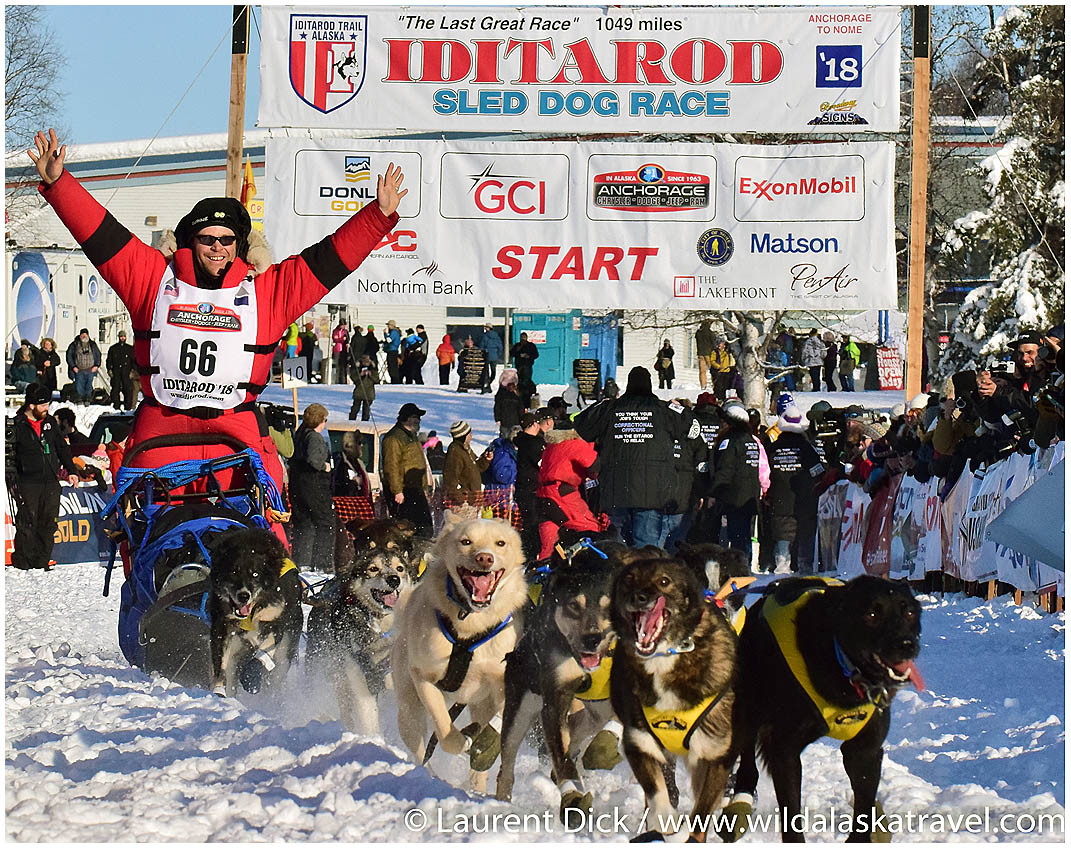 'Thank you so much for the amazing trip and helping my family to create memories to last a lifetime!'

Jennifer Mauldin, Florida
Northern Lights Viewing Add-on
Tour dates: March 8 – 11, 2022
Cost: $950 per person (all inclusive: transportation via van from Anchorage to Fairbanks and return flight from Fairbanks to Anchorage, all accommodations, meals, and activities while in Fairbanks)
If you want to extend your stay in Alaska and view the northern lights, we encourage you to book the Northern Lights Viewing Add-on. This Add-on is a continuation of the Iditarod Start Tour.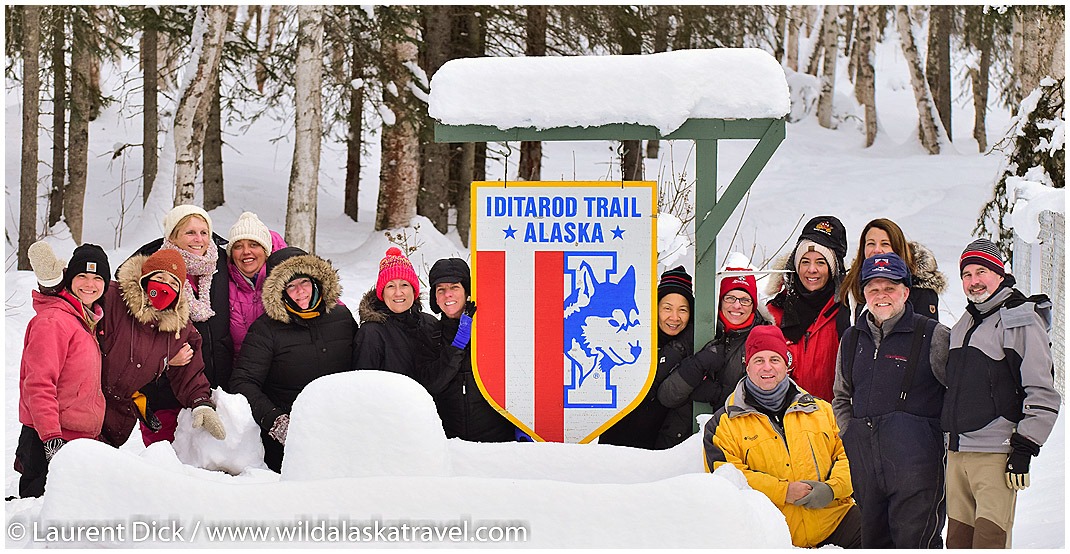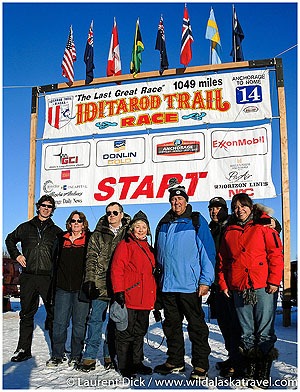 Attend the 2022 Iditarod Musher's Start banquet
Experience and photograph the start of the 2022 Iditarod Sled Dog Race in Anchorage
Experience and photograph the re-start of the 2022 Iditarod Sled Dog Race in Willow
Fly to the scenic Iditarod checkpoint of Rainy Pass by ski plane
Learn how to become a musher and drive your own dog sled team
Experience a private glacier cruise by boat in Prince William Sound
Enjoy Anchorage's Winter Carnival: The Fur Rendezvous
Visit the Alaska Wildlife Conservation Center
See the northern lights (weather permitting)
And, of course, meet your favorite Iditarod mushers and their dogs!
6 days of superior accommodations
All meals (dinner in some of Anchorages best restaurants)
Anchorage Airport transfers (pick-up and drop-off)
Transportation during the tour
All activities (dog mushing experience, Glacier cruise by small boat, Rainy Pass flight with ski plane
Entry fees (Iditarod Start Banquet, Wildlife Conservation Center)
Local taxes
Guiding fees
Day 1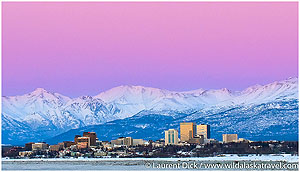 You will arrive during the day at Anchorage International Airport, where we will pick you up and take you to the "Lakefront Anchorage" hotel. This will be your home for the next week. Your hotel is also acts as the Iditarod Race Headquarters, where you will get a feel for the excitement prior to the start of the race and meet some mushers. We will also check out the snow sculpting competition that is part of Anchorage Spring Carnival, the Fur Rendezvous. You will have the Welcome dinner in one of Anchorage's best restaurants in the heart of the city.
Day 2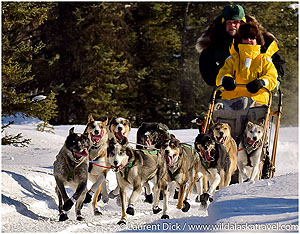 After a hearty breakfast, you will head north to Willow to go dog mushing. This experience provides you with an excellent opportunity to learn about the Iditarod Trail Sled Dog Race race and mushing basics combined with the exhilaration of a sled dog ride and driving a team of sled dogs. You will definitely gain an appreciation why dog mushing is Alaska's state sport. In the afternoon, you will head back to Anchorage for a quick change of clothes, before attending the musher's banquet, where you will enjoy dinner while watching the Iditarod entrants draw for their starting bib number. This is a great opportunity to meet your favorite musher and get autographs and free Iditarod posters
Day 3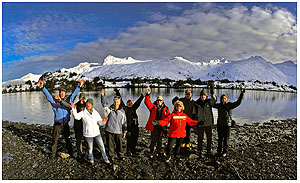 This morning we drive from Anchorage along the scenic Turnagain Arm and Chugach State Park to the town of Whittier for an amazing glacier cruise in Prince William sound. Our journey up Blackstone Bay takes us along the shores of this fascinating fjord carved by the ancient glaciers on their great retreat. It is an epic story of the powers between ice and granite. Live the history of glaciations as we cruise among the sheer cliff walls, wide glacier outwash streams, and deep groves and striations scoured in the rock walls. In route we'll stop to photo sea otters and harbor seals that make their home in this part of the sound.
During our adventure we'll step ashore to experience the natural geology and thick rainforest. In the afternoon, you will have a chance to visit the Alaska Wildlife Conservation Center, where you might be able see wolves, grizzly bears, moose, caribou, and many other Alaska animals. We will  drive back to Anchorage for dinner.
Day 4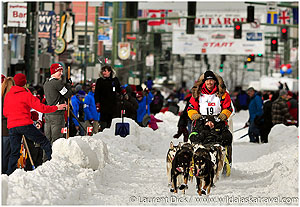 This morning is the Ceremonial Start of the 1,000-mile Iditarod Trail Sled Dog Race in downtown Anchorage. You will mingle with hundreds of dogs, dozens mushers at this jovial celebratory kickoff of the Iditarod Trail Sled Dog Race in Anchorage. All the mushers and their teams of 16 dogs each inundate Alaska's largest city for the annual ceremonial start of the race in a fan-friendly atmosphere. The real race starts tomorrow, 50 miles north of Anchorage. Musher's trucks line city streets and you will have the opportunity to spend several hours meandering from musher to musher, stopping to chat or pet dogs. Later in the morning, mushers leave the starting gate two minutes apart in the staggered launch to the race. The mushers take a leisurely 11-mile jaunt on urban trails within the city of Anchorage. In the afternoon, we take in some more of the excitement of the Fur Rendezvous, and have the option to participate in Alaska's wackiest race, the 'Running of the Reindeer'. Participants have their choice of five different "herds" in a mad dash down the streets of Anchorage in an effort to outrun reindeer. We will also make a stop at the Alaska Native Heritage Center and explore the Coastal Trail for photographic opportunities of Anchorage, Cook Inlet and the Chugach Mountains. You will eat dinner again in a nice restaurant in downtown Anchorage.
Day 5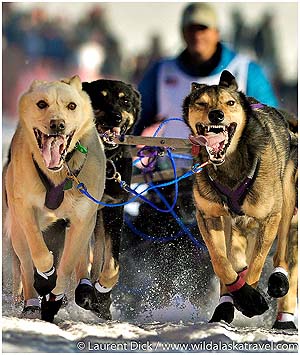 Today we head to Willow, 50 miles north of Anchorage, for the Iditarod re-start and a full day of race action. The ceremonial start took place amid a party-like atmosphere. But the restart's mood is charged with tension as mushers switch to the business of racing. The race begins in earnest now, as the competitors are now on-the-clock. We will spend most of the day on Willow Lake in the company of hundreds of race fans, and watch all the participants embark on their long journey to Nome. This is your chance to high-five mushers as they leave the starting chute! After the last musher leaves Willow Lake, we will drive to Settler's Bay Lodge for dinner, and weather permitting, to observe the northern lights.
Day 6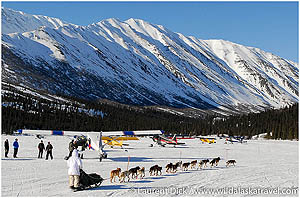 Today is the one of the highlights of the Iditarod Start Tour, as we hop on a ski plane at Lake Hood and fly along the Iditarod Trail to the scenic Iditarod checkpoint of Rainy Pass in the heart of the Alaska Range. You will have a window seat and your pilot will pick up the trail near the Skwentna checkpoint and follow it as it climbs to Finger Lake, then up the Happy River Steps to the Rainy Pass Check Point at Puntilla Lake. View the spectacular and rugged scenery and spot teams making their way up the trail to the checkpoint. Once you land at Puntilla Lake, you will be in the middle of the action as mushers and their teams arrive, feed their dogs, rest or prepare to cross the Alaska Range through Rainy Pass then exit down through the treacherous Dalzell Gorge. You will have all day to fully immerse yourself in the race action. For lunch, enjoy a home style meal at Rainy Pass Lodge. We will fly back to Anchorage in the late afternoon. During the Farewell dinner at one of Anchorage's best restaurants, we will recount stories from the week and reflect on what was an amazing week.
Day 7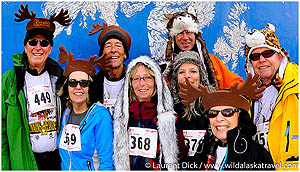 You will say goodbye to Alaska today, and take your great memories and photos on your journey home. After breakfast, you have time to do some last-minute shopping. Later in the morning, we will take you to the airport, where you will board your plane home.
Northern Lights Viewing Add-on
Tour dates: March 8 – 11, 2022
Cost: $900 per person (all inclusive: return flight from Anchorage to Fairbanks, all accommodations, meals, transportation, and activities while in Fairbanks)

If you want to extend your stay in Alaska and view the northern lights, we encourage you to book the
Northern Lights Viewing Add-on. This Add-on is a continuation of the Iditarod Start Tour.
Day 7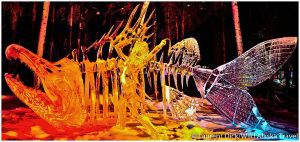 This morning, you will fly on a scheduled flight with Alaska Airlines to Fairbanks, which is frequently referred to as the best place to see the northern lights in Alaska. The next three days are all about exploring Interior Alaska and chasing the magnificent aurora borealis. One of the highlights of today is a visit to the World Ice Art Championships, an important celebration of spring in interior Alaska and one of the world's largest ice art competitions and exhibitions. The event gathers master and amateur ice carvers from all around the world, The event has grown to be a month-long extravaganza, attracting more than 100 ice artists from all over the world, who do their job at a high level with expertise and precision. If the skies are clear, you will be chasing the northern lights tonight at the best aurora viewing locations around Fairbanks.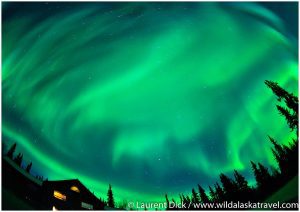 Day 8
Today we drive up Chena Hot Springs Road to the Chena Hot Springs Resort, internationally known for its natural mineral hot springs. This facility is kept at a constant 128 degrees F and is operational year around with the same geothermal energy that keeps the resort open for business. Take a dip in the hot springs and enjoy its healing mineral waters. After lunch, we will visit the Aurora Ice Museum.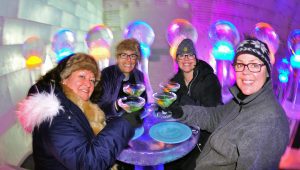 The museum features a gallery and ice bar, overhead chandeliers made of individually carved ice crystals which change color every six seconds mimicking the northern lights, countless sculptures including a gigantic chess set, life sized jousting knights, an ice fireplace and four galleries with varying themes. Having an Appletini in an ice glass at the ice bar is always a highlight. You will be heading back to Fairbanks in the afternoon. Weather permitting, you will head out again tonight to view the northern light in a location north of the city of Fairbanks.
Day 9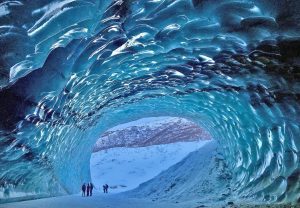 Your destination today is the Alaska Range, one of Alaska's largest mountain ranges, a 2 ½ hour drive south of Fairbanks. The goal is to explore ice caves at the toe of a glacier that is located a short hike from the road. You will have the chance to immerse yourself in a truly Alaskan experience as you step back in time and touch glacial ice that is thousands of years old. It's also a great opportunity to view how ice shapes the land around it. The drive and hike offer breathtaking views of the Alaska Range, and opportunities to view wildlife like moose along the way. Upon our return to Fairbanks, you will enjoy a Farewell dinner at the historic Pumphouse restaurant, which offers one of the best dining experiences in Fairbanks.
Day 10
This morning you will bid farewell to Alaska and your travel companions as you fly back to Anchorage to connect with your flight home. On a clear day, the flight from Fairbanks to Anchorage offers, flying by Denali, North America's highest peak and dominating the skyline on a clear day. You return home enriched by your Iditarod experiences, enchanted by seeing the northern lights, and an appreciation for the magic of winter in Alaska.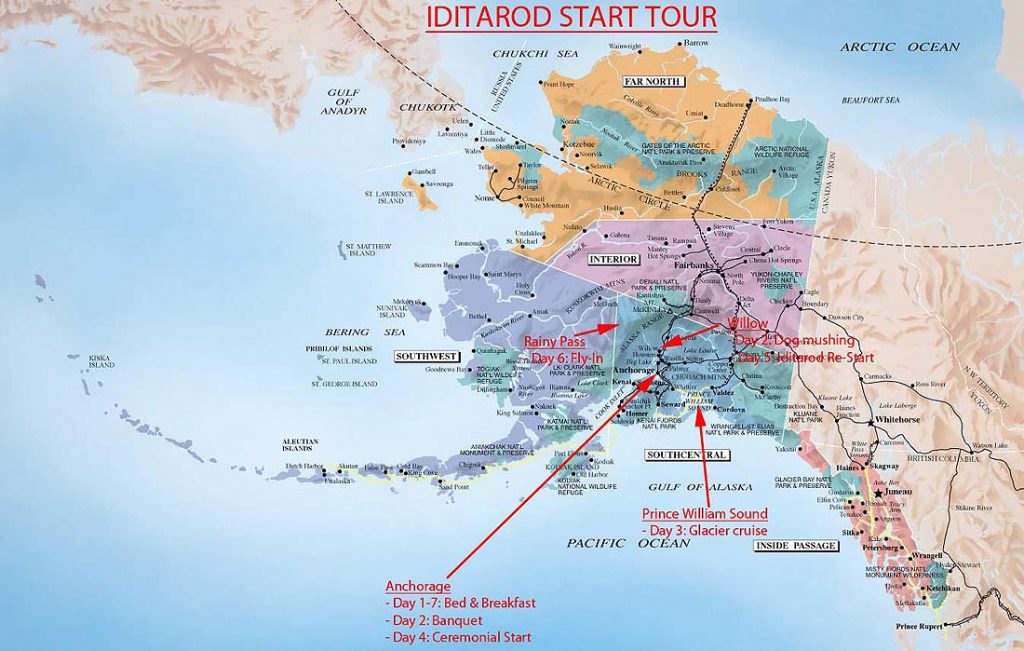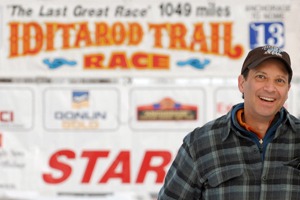 "The Iditarod Start Tour was fantastic! The small group size was a huge plus. I highly recommend this trip for anyone who has any desire to see true Alaska. If you want to get up close and personal with Alaska, Wild Alaska will take you there."
John Casseb, Texas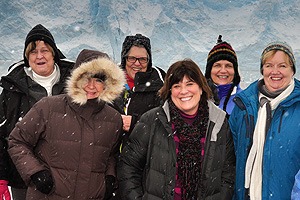 "We had a wonderful time. That really doesn't do justice to the trip we had but after wonderful, what can I say? We all are satisfied customers to the max!"
Patsy Isley, North Carolina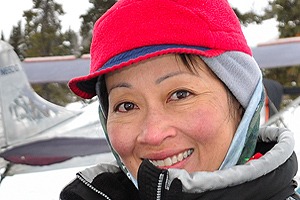 "Thanks for introducing us to the Iditarod world. You were a fantastic leader, very knowledgeable, responsive, accommodating, interactive and inclusive. Great traits for a great guide!"
Susan Eichor, Hawaii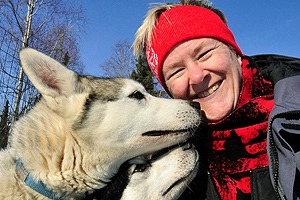 "The Iditarod Start Tour was a once in a lifetime trip I will never forget. It's the most wonderful experience in my life."
Andra Haviland, Texas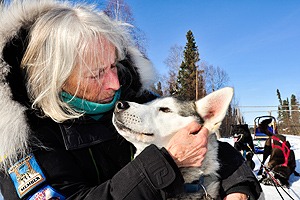 "I really enjoyed the tour with the group and you. The Glacier cruise was a highlight. Another highlight was the flight to Rainy Pass and the many hours we were able to spend there, watching teams arrive, rest and depart. It was an absolutely awesome experience."
Esther Salm, Switzerland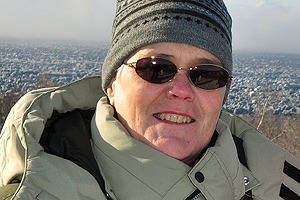 "Thanks for an adventure of a lifetime! I'm so glad I picked your Iditarod Start Tour. It was the perfect combination of activities and the accommodations were excellent. You were a great host! It was wonderful to not have to worry about anything but getting caught up in the excitement of the dogs."
Kellee Ash,Texas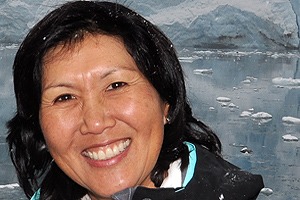 "I've come to realize that what I most appreciated of your guiding was how you let each of us "discover" the Iditarod in our own way, but without any of the usual burdens of researching and planning. You provided that perfect blend of freedom and support for each member of the group. From your website, I knew that we would be traveling with a world-class photo journalist. I now know that you are a world-class guide, too. We were so fortunate to have found you!"
Susan Yamada, Hawaii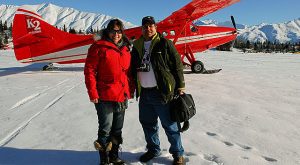 "The tour was great. Every day was beyond our expectations and we highly recommend it to anyone interested in the Iditarod. We will be back soon for the finish tour. Thanks again!"
Kimrick and Delilah Hymas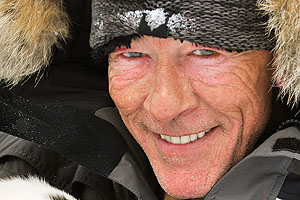 "What a fantastic time we had. Thank you to our intrepid leader, Laurent, for an unbelievable trip."
Tim Freeman, Ohio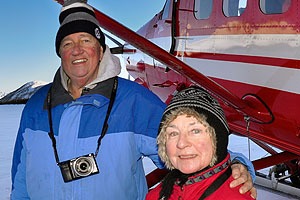 "Thanks again for a great trip! We have been raving about your tour to our friends."
Fred Weiss & Catherine Kent, Washington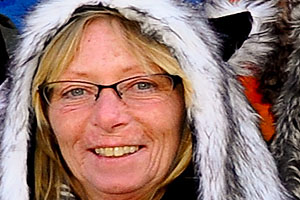 "Thanks again for the best Alaska experience! Still having very fond memories everyday."
Audrey Wentz, Florida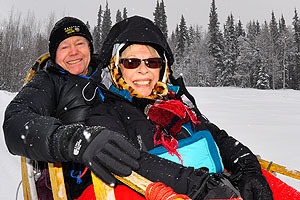 "We feel so very fortunate to have been with such a wonderful group, in such a special place, with such a perfect guide!"
Rick & Lynn Dodge, California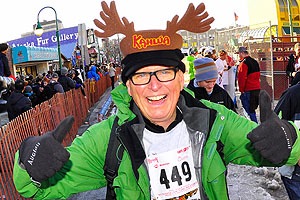 "Thanks for making my first Iditarod experience one I will never forget."
John Sayers, California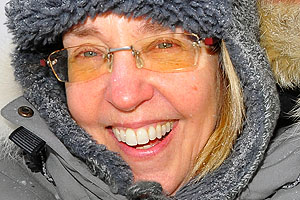 "Such a great trip and what a fun, spirited group! Laurent, thanks for being the conductor of it all!"
Holly Freeman, Ohio
"I can't thank you enough for the trip of a life time!! So much more exciting than summer tours way back when I was a youngster. I seriously plan to book another trip with you in the near future."
Linda Broadhead, Florida
**We only require a $500 deposit per person to hold your space.