Jason Matthews – Lead Guide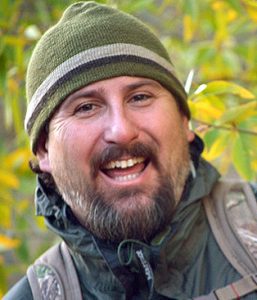 Jason began his career working in wild places, as a guide in Glacier National Park in the 1990's.
Now over 20 years later he has worked as a naturalist, environmental educator, cameraman, guide and wildlife researcher in parks throughout the Rocky Mountains and Alaska.
With a focus on wolves and bears Jason has worked on several National Geographic assignments over the years. His work has appeared on the National Geographic Channel and Nat Geo Wild. Most recently with a National Geographic project searching for Grizzly/ Polar Bear hybrids in Arctic Alaska.
Jason currently divides his time between Montana and Alaska working in Glacier, Denali, Yellowstone and the Arctic National Wildlife Refuge. He lives with his wife, two sons and 70 sled dogs in Montana.
"Jason was a fantastic guide and went out of his way to make sure we had an unique experience by taking us for a short hike in the Gates of the Arctic national park, seeing the northern lights, and visiting Sebastian Schnuelle's home and meeting Libby Riddles there and cooking us great meals and going out of his way to make I had great vegan things to eat , too!" – Lia LaPiana, Alexandira, Virginia (2014 Alaska Polar Bear & Northern Lights Tour)