Fairbanks, Alaska
Location
October 11 – 17, 2020, October 18 – 24, 2020
Tour Dates
Alaska Polar Bear Tour
The Alaska Polar Bear Tour provides unmatched opportunities to see and photograph Polar Bears in the best Polar Bear viewing area in Alaska!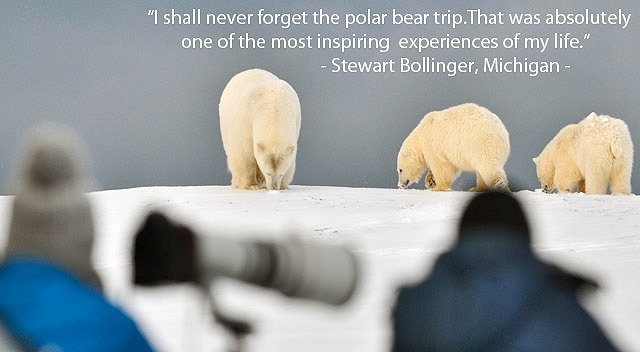 Our Alaska Polar Bear Tour are scheduled to meet absolute prime conditions for Polar Bear Viewing in Alaska. You will fly directly from Fairbanks to Kaktovik for two and a half days of Polar Bear viewing by boat. You may also see the northern lights, weather permitting!
This tour provides rare, once-in-a-lifetime opportunities to photograph polar bears at eye level. There is usually snow and ice present in October, creating breathtaking backdrops.

'Words cannot describe the joy that we experienced during Alaska Polar Bear Viewing and Photo Tour. I strongly recommend this tour to anyone who wishes to see polar bears and northern lights in a non-commercialized way with a personal touch! It was indeed a trip of our lifetime!'

Kalindi Desousa, Singapore

Please also consider our Alaska Polar Bear & Northern Lights Tour (10 days/9 nights) in September.
See polar bears in the best polar bear viewing area in Alaska
Fly over the Arctic Circle and the Brooks Range
Stay in an Eskimo village
Take a dip in the Arctic Ocean
Experience the magic of the Northern Lights
Visit the world-renowned unique Ice Museum
Soak in the Chena Hot Springs
Go dog mushing and experience Alaska's state sport firesthand
7 days (6 nights) of lodging
All meals (breakfast, lunch & dinner)
All transportation during the tour incl. return flight from Fairbanks to Kaktovik
2 full days boat excursion with native guide to view polar bears
Half a day of polar bear viewing from land
All activities (ice museum, hot springs, dog mushing experience)
Professional guide
Permit fees
Day 1 – Fairbanks
Welcome to Fairbanks, Alaska's second-largest city. You will arrive on your schedule flight, be picked up at the airport and transferred to our local hotel. After your pre-trip orientation where you will meet your guide and your tour group, you will enjoy the Welcome Dinner in the evening in downtown Fairbanks. Fairbanks is called "The Golden Heart of Alaska," a reference to the character of her people as much as to the location in Alaska's interior, or to the discovery of gold in 1902. Its central location makes it the focal point for the tiny villages scattered throughout the surrounding wilderness, and Fairbanks is a staging point for North Slope villages such as Barrow and the oil fields of Prudhoe Bay. Yet, unlike Anchorage, it still retains its down home "frontier" feel. It is contained within the North Star Borough, similar to a county, but roughly the size of New Jersey! If the northern lights are out, you will head north of the city to a prominent dome above the city, away from any light pollution for unobstructed views of the northern lights.
Day 2 – Fairbanks – Kaktovik
After breakfast, you will board a small plane on a scheduled flight to Kaktovik on Alaska's Arctic coast. This memorable flight will take you across the vast Interior and the mighty Yukon River and the Arctic Circle, over the wild Brooks Range all the way up to the Arctic Ocean. This flight will give you an incredible aerial impression of Alaska's Interior and Arctic. The small Inupiaq Eskimo village of Kaktovik is located on Barter Island, population around 280. You are now only about 60 miles from the Canadian border, but still 1,400 miles from the North Pole! After lunch, you will have an orientation by the Kaktovik Youth Ambassadors about polar bear safety. During a tour of the village, you will catch our first glimpse of Alaska Polar Bears at a place called the 'bone pile'. Polar bears have historically used the barrier islands and sand spits around Barter Island as a resting place, a feeding place and a stopover until winter sea ice forms. However, the possibility of seeing large numbers of bears in one place can be linked to the local whaling. The greatest numbers of bears loafing in the area are typically found in September and October, just prior, during and after the time Kaktovik residents hunt bowhead whales. The Polar Bears feed on unused portions of whale carcasses that are deposited at a "bone pile" a few kilometers from the village during Kaktovik's subsistence whale harvest season in September and October. The sea ice generally forms soonest again near Barter Island, which explains the bears' presence in the area.
Day 3 – Kaktovik
Your Inupiaq guide, who is US Coast Guard licensed and vetted by the US Fish & Wildlife Service, will safely guide you by boat all day along the barrier reefs for rare Polar Bear encounters. You will go out at dawn and return at dusk, with lunch in between. The day is otherwise not structured, it's the polar bear viewing that provides the structure, guides us and is our single focus. There will be plenty of world-class opportunities to photograph polar bears, regardless of what the lighting will be. Because you will be viewing the Polar Bears from a boat, you will be at eye level, which makes for amazing photographs. Also, by October there will likely be snow on the ground, which only enhances the dramatic context for viewing and taking pictures of Polar Bears.
Day 4 – Kaktovik
You will again go out by boat all day, with only a break for lunch. Viewing Polar Bears in the wild is probably one of the most unique experiences in the world. Polar Bears start congregating around Kaktovik by the end of August with 100% predictability. The barrier reefs protect Kaktovik from the Arctic Ocean, therefore the boating in the lagoon is usually quite smooth and safe. It's an amazing and very intimate experience where you will see Polar Bears up close and personal. There are very few places on Earth allows this kind of intense Arctic experience.
Day 5 – Kaktovik – Chena Hot Springs
You will have all morning to explore Kaktovik and get a first-hand look at life in one of the most remote communities in Alaska. If possible, more polar bear viewing from land. By mid-day, you will fly back to Fairbanks on a scheduled flight. You will continue by car to the Chena Hot Springs Resort, a short one hour drive east of Fairbanks. the Chena Hot Springs Resort, internationally known for its natural mineral hot springs, for its prime location to view the northern lights (aurora borealis) and its Aurora Ice Museum, which we will visit first. This facility is kept at a constant 28 degrees F and is operational year round with the same geothermal energy that keeps the resort open for business. The museum features a gallery and ice bar, overhead chandeliers made of individually carved ice crystals which change color every six seconds mimicking the northern lights, countless sculptures including a gigantic chess set, life sized jousting knights, an ice fireplace and four galleries with varying themes. After dinner, you will appreciate soaking your tried bodies in the legendary healing mineral waters. We will keep an eye on the night sky for northern lights activity.
Day 6 – Chena Hot Springs – Fairbanks
After breakfast, you will have time for another soak in the hot springs. After lunch, you will head to a local kennel for a dog mushing experience. You will not only meet some of the cutest sled dogs in Alaska, but also go on a exhilarating ride through the boreal forest on a four-wheeler or sled, depending on snow conditions. Later in the afternoon, you will head back to Fairbanks to your hotel. In the evening, you will enjoy your Farewell dinner at the Pumphouse in Fairbanks. If the northern lights are out, you will head north of the city to a prominent dome above the city, away from any light pollution for unobstructed views of the northern lights.
Day 7 – Fairbanks
This morning you bid farewell to Alaska and your fellow travel companions. You will return home from your Alaska Polar Bear Viewing and Photo Tour with a wealth of images and stories and new friendships. And you will have gained a better appreciation for a unique part of Alaska and the most iconic animals in the Arctic, and a place that very few people will ever encounter.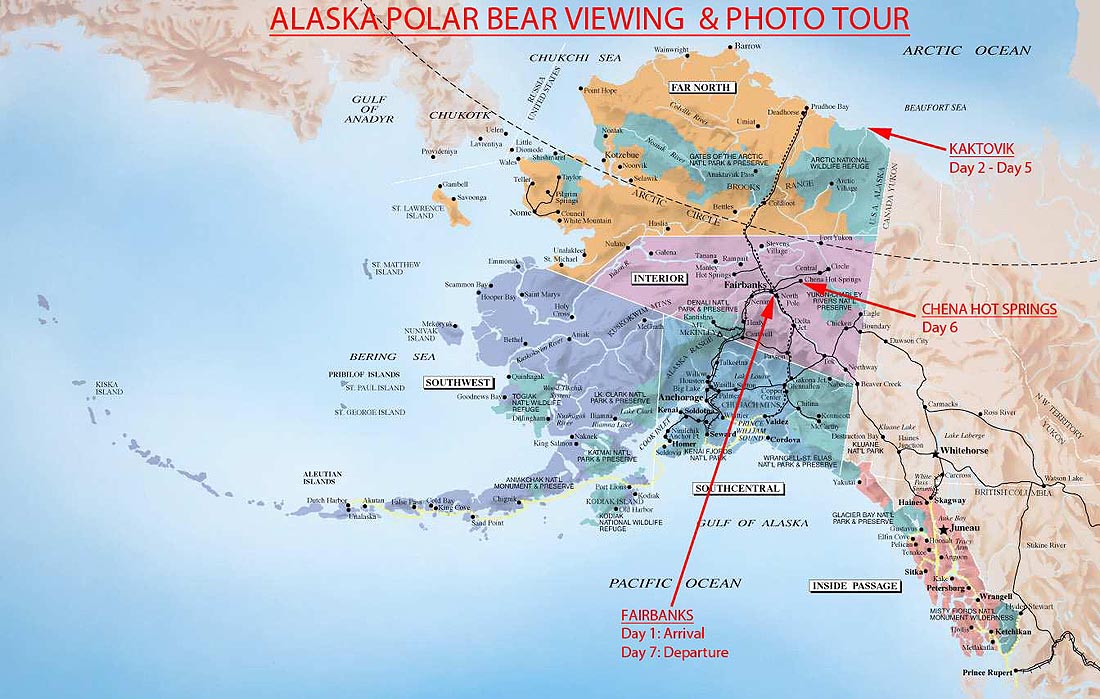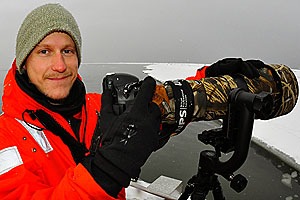 "Laurent is courteous and joyful, with an abundance of knowledge regarding our tour's locations and wildlife. The whole trip was carefully thought out and well planned. Laurent was a great host and I look forward to another trip with him soon !"
Brandon Brown Nature Photography, Canada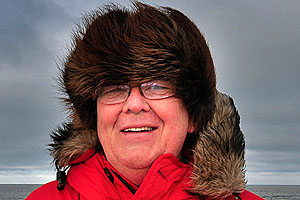 "The polar bear experience ranks among my top five life time travel experiences. The number and quality of observations wildly exceeded my expectations."
Stewart Bollinger, Michigan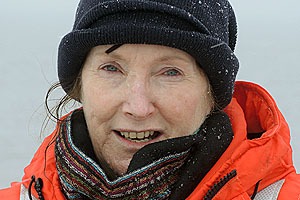 "Loved the whole trip! Definitely one of the high points of my life!"
Julie Reid, Australia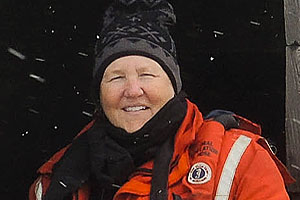 "It was a trip I will not forget!"
Susan Hawkins, Indiana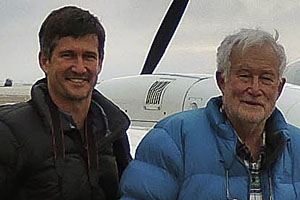 "Kaktovik felt 'other-worldly' to me and has left a strong impression. It was just fantastic seeing the place and seeing those bears, and all up we feel very grateful to you."
Robert & George Heinsohn, Australia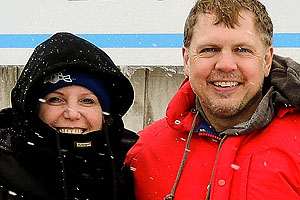 "We thought you were a wonderful guide and we had a terrific time. We rank it high on our list of travels."
Greg Schlueter & Denise Wells, Virginia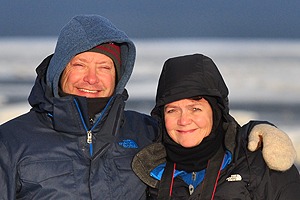 "It was such a great trip with good people to share the adventure. We really appreciated all your help. You put together a great trip, worth repeating."
Cary & Julie Gosselin, Montana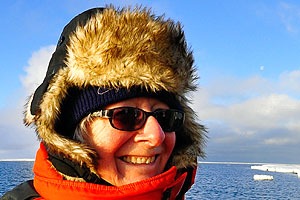 "It really was a great trip and an excellent group! Thanks again for working out all of the details so that everything turned out so well – a highly recommendable trip."
Vicki Campbell, Alaska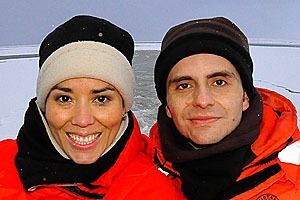 "We miss you soo much and your polar bears!!! Thanks again for everything!"
Malena Grillo Ardila, Columbia
**We only require a $500 deposit per person to hold your space.