Fairbanks, Alaska
Location
August 26 – September 2, 2024, September 16 – 23, 2024, September 2 – 9, 2024, September 9 – 16, 2024
Tour Dates
Fall 2024 Alaska Northern Lights Tour
Experience our Amazing Fall 2024 Alaska Northern Lights Tour
Tour dates: August 26 – September 2, 2024, September 2 – 9, 2024, September 9 -16, 2024 & September 16 – 23, 2024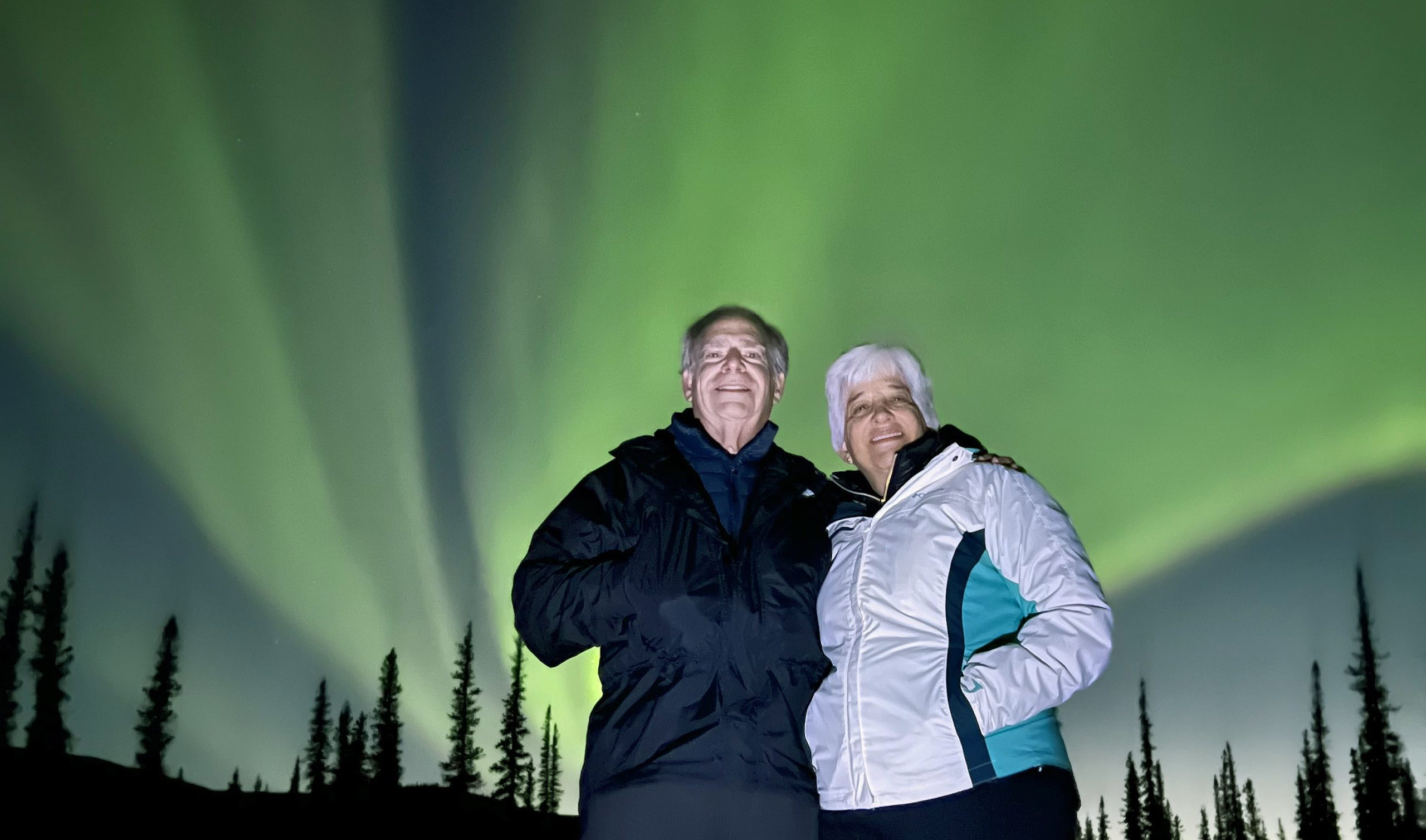 Why travel with us this fall to see the northern lights in Alaska?
Discover one of the best places in Alaska, where you can see and photograph the Northern Lights (Aurora Borealis) most often and also with greatest intensity. During our Fall 2024 Alaska Northern Lights tour, you will cross the Arctic Circle and explore the Dalton Highway of famed Ice Road Truckers. You will stay in one of the most picturesque villages in Alaska. Here, you will experience the magic of fall. You will also enjoy the solitude and beauty of Alaska's wilderness on a some short walks and by driving by van across the Continental Divide in the Brooks Range. Finally, you will experience Alaska's best hot springs.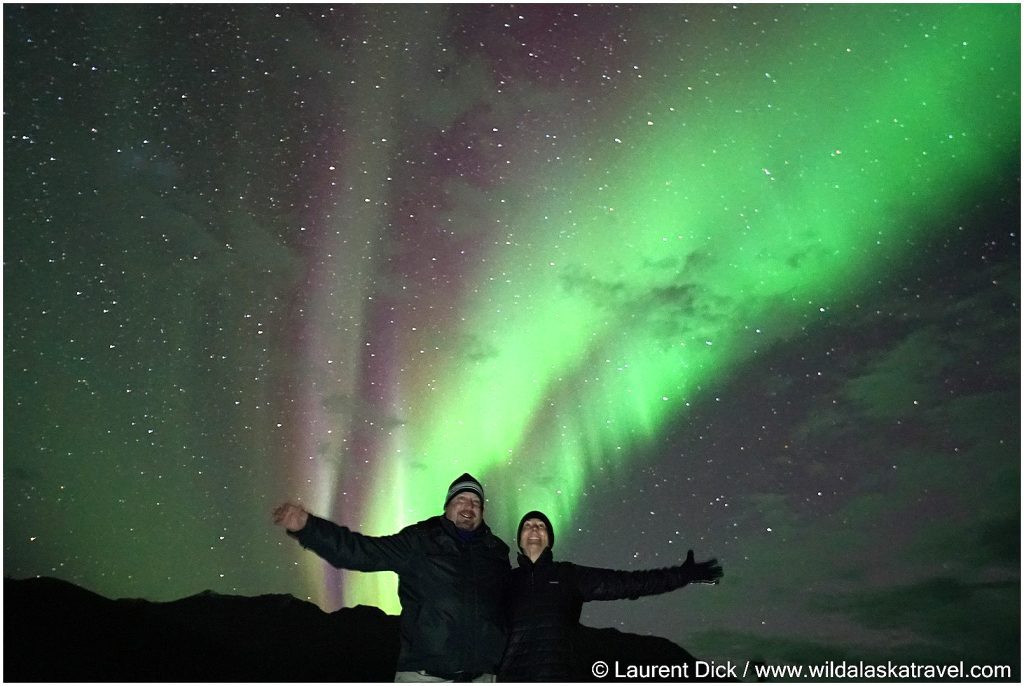 On our Fall 2024 Alaska Northern Lights Tour, you will spend several days viewing the northern lights in the vicinity of the village of Wiseman. This quaint village (population 15) is one of the best places in Alaska and in North America to see the Aurora Borealis. In addition, this tour is happening during one of the best months for northern lights viewing. In September, there are generally frequent displays and clear skies.
Our sun has a 12 year cycle of activity and as it becomes more active, there will be more sightings of the northern (and southern) lights. In 2024, we will be at the peak of the 12 year cycle. As a result, we therefore expect the northern lights viewing to be excellent in the fall of 2024.
'Words cannot describe the incredible adventure we had with Wild Alaska Travel and Laurent Dick on their Alaska Northern Lights Tour. We saw things we never would have been able to experience, not just the incredible lights which were the highlight! Laurent went out of his way to make sure we got the experience we all had hoped for, with great food and laughter the entire time!'

Vickie Fageol, California
'The Northern Lights Tour was hands down the best vacation I've ever taken. I have traveled extensively throughout NA, Europe, Australia, and NZ, but experiencing Alaska like the way we did on this tour tops all of my adventures.'

Kirsten Watters, Florida
To participate in this tour, we expect you to be in good physical condition with no mobility issues.
If you want to experience the northern lights in the spring of 2024, you may want to consider our Iditarod Start Tour with the Northern Lights Add-on, February 28 – March 8, 2024, or our  Iditarod Finish & Northern Lights Tour in Nome, March 10-18, 2024. These tours combine northern lights viewing with experiencing the Start/Finish of the Iditarod. The 1,000-mile Iditarod Trail Sled Dog Race is Alaska's #1 winter event.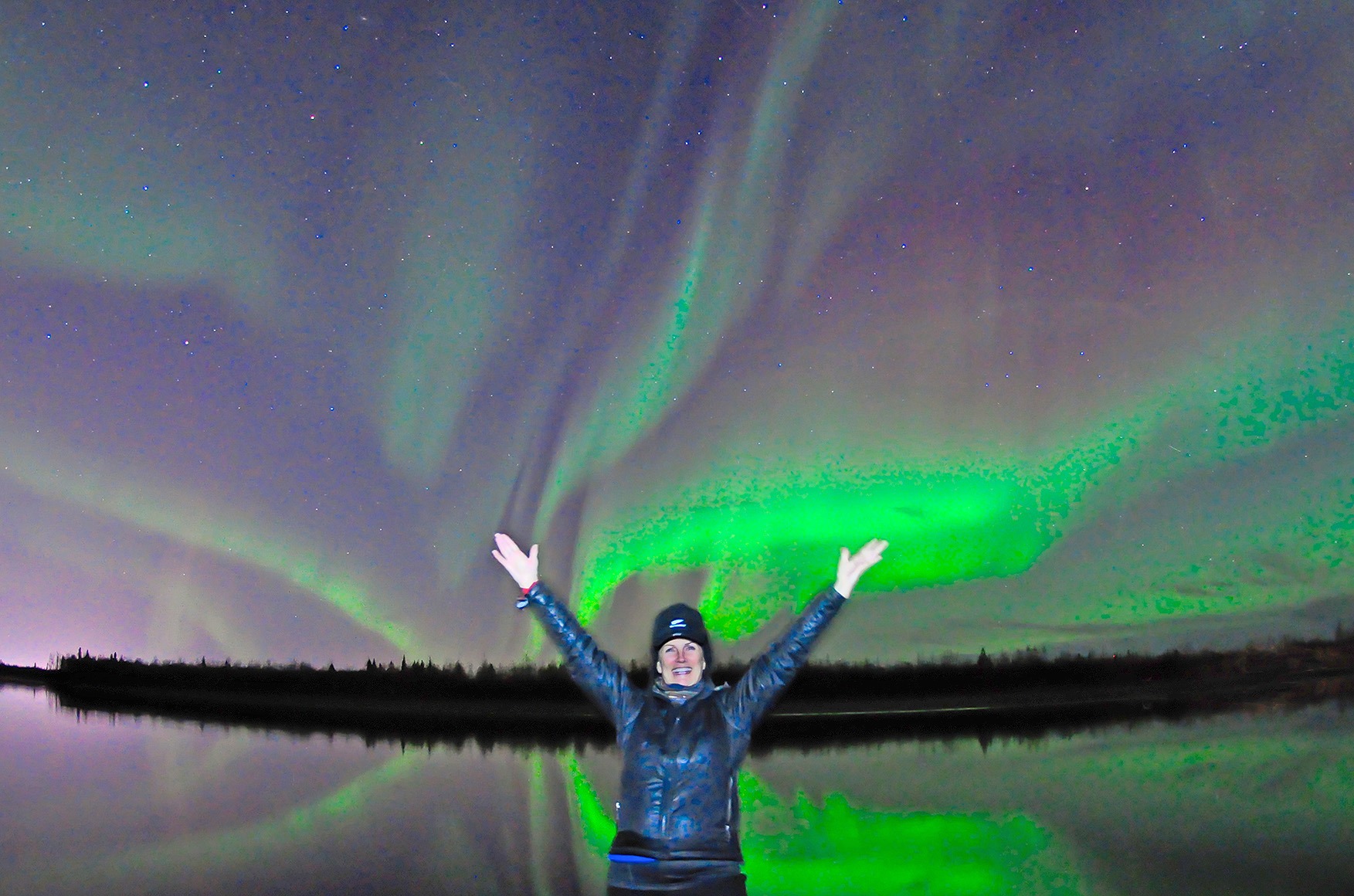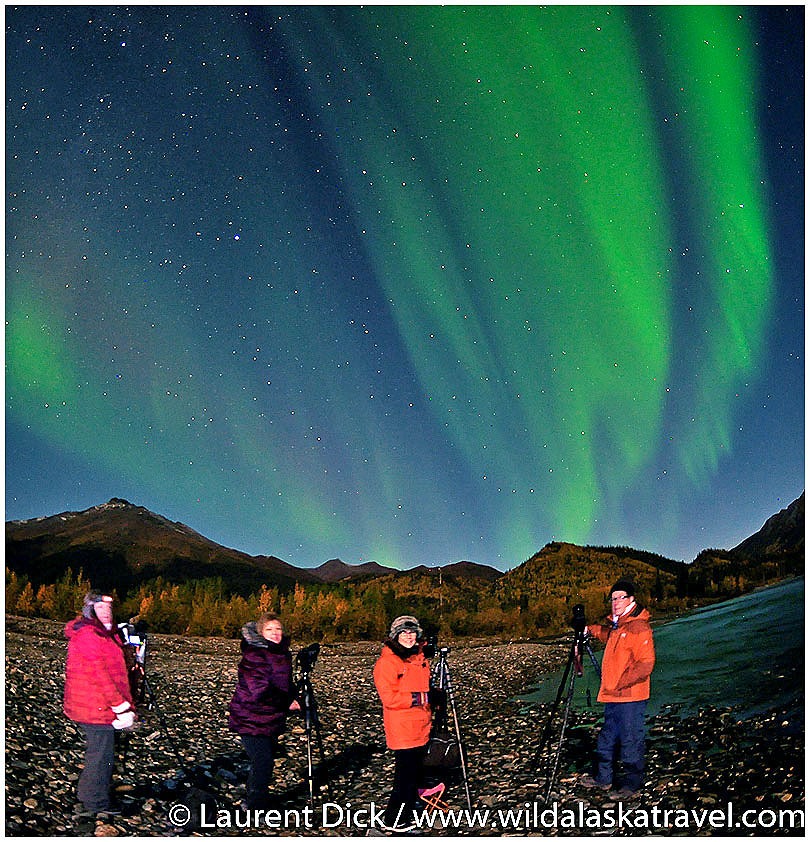 Travel along the Dalton Highway, an almost mythic road that runs for over 400 miles through Arctic wilderness, and follow the famous Ice Road Truckers
Discover some of the most dramatic scenery in Alaska
Experience the magic of the fall colors in Interior Alaska
Cross the Arctic Circle
Stay with local Alaskans in the Brooks Range wilderness
Experience the Northern Lights (Aurora Borealis) and learn how to capture them with your own camera
See Arctic Wildlife such as caribou
Visit a local dog musher and her dogs
Dip your toes in amazing hot springs
Visit an ice museum and enjoy a drink at the ice bar
8 days (7 nights) of lodging
All meals (breakfast, lunch & dinner)
All transportation during the tour
All activities (dog mushing experience – spring tours only), ice museum, hot springs)
Professional instruction on how to take photos of the northern lights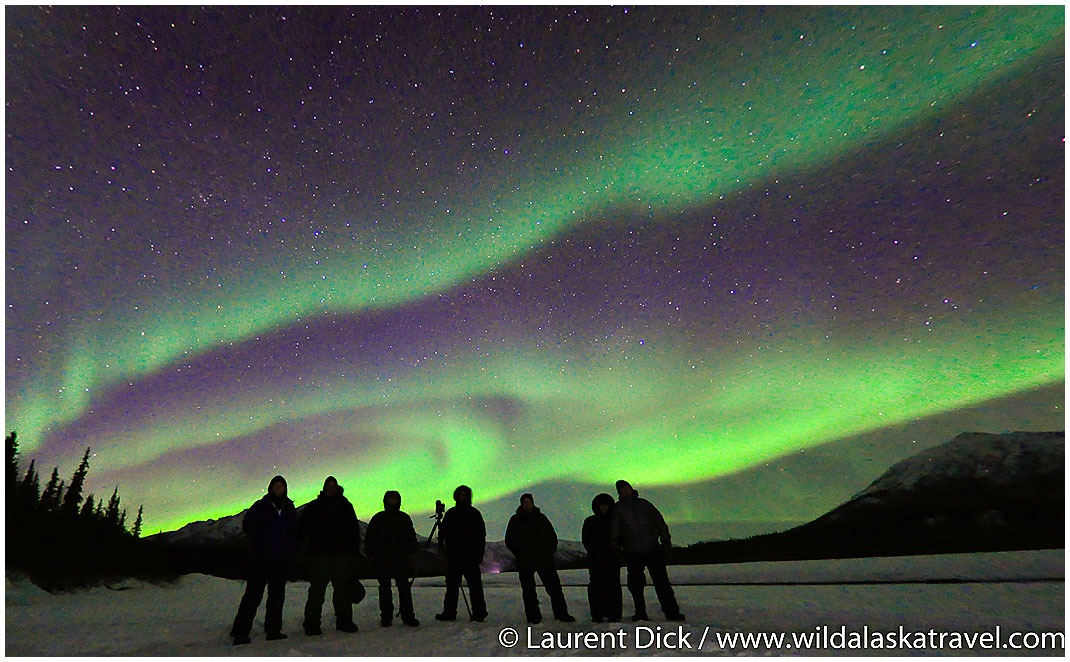 Day 1
Welcome to Fairbanks and Interior Alaska, the jumping off point for this amazing Alaska aurora experience. We will pick you up at Fairbanks International Airport and transfer to your hotel. An orientation followed by the welcome dinner will follow. The next week is all about fun and chasing the magnificent northern lights, and if the conditions are right, you will already head out tonight to view the northern lights in a location away from the city lights with a spectacular and spectacular and breathtaking 360-degree panoramic view. Fairbanks is located under what is called the "Aurora Oval", a ring-shaped region around the North Pole. The location offers a great balance of occurrence, frequency and activity. Intensity varies from night to night, with the best viewing from late evening through the morning hours.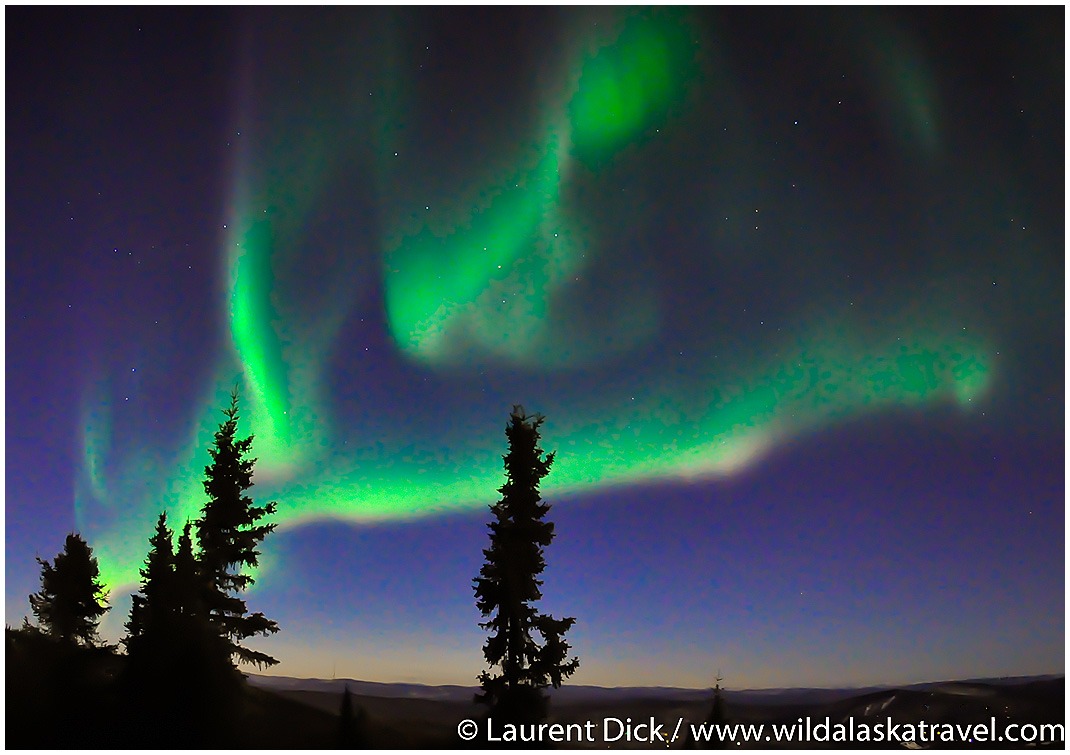 Day 2
You head north along the James Dalton Highway, a 414 mile road connecting Deadhorse to the Elliot Highway near the town of Livengood, located approximately 80 miles north of Fairbanks. Made famous by the recent Ice Road Trucker series, it's considered by many to be one of North America's most scenic and beautiful wilderness roads. Also known as the Haul Road, the Dalton Highway is critical to the delivery of material, equipment and supplies to the Prudhoe Bay oil fields. You will travel through the boreal forest and north of the Yukon River you will reach a milestone on our trip: the iconic Arctic Circle, an invisible line at the elegant latitude of 66º33′. North of the Arctic Circle is the land of the midnight sun, where the sun never sets during the summer. Soon after crossing the Arctic Circle you will reach the foothills of the Brooks Range, and a couple hours later you will arrive at our oasis in the wilderness in Wiseman, population 13, a historic gold mining community town located in the heart of the Brooks Range. During our nights in Wiseman we will keep a watchful eye for the northern lights. Wiseman is located closed to what scientists describe as the 'maximum zone close to 67 degrees north'. This makes Wiseman one of the best places in Alaska (and in North America!) where you can see the northern lights most often and with greatest intensity.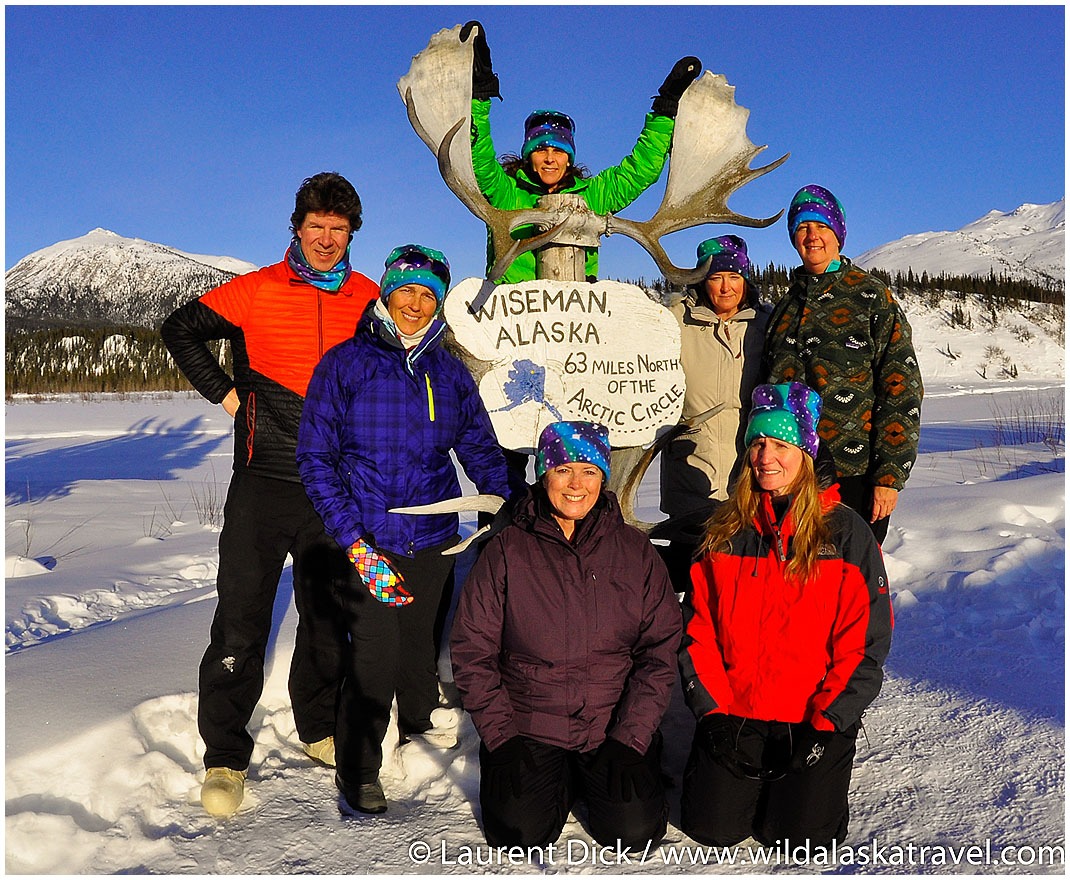 Day 3
Imagine the vivid northern lights bursting across the night sky as you peer over the horizon. Untouched valleys of snow and trees blanketed with their white cover. The moon shining down from above lighting the pathway through the open tundra a s the snow-capped mountains loom in the background letting you know just how vast this grand earth is. You can be a part of this incredible landscape and see the inspiring sights that the Brooks Range has to offer right from the doorstep of your cabin. No city lights, no traffic, no bustle on the city streets bumping elbows with strangers – just pure peace. You will explore the surroundings of Wiseman today. Located on the middle fork of the Koyukuk River, much of Wiseman's colorful gold rush history is preserved in its buildings.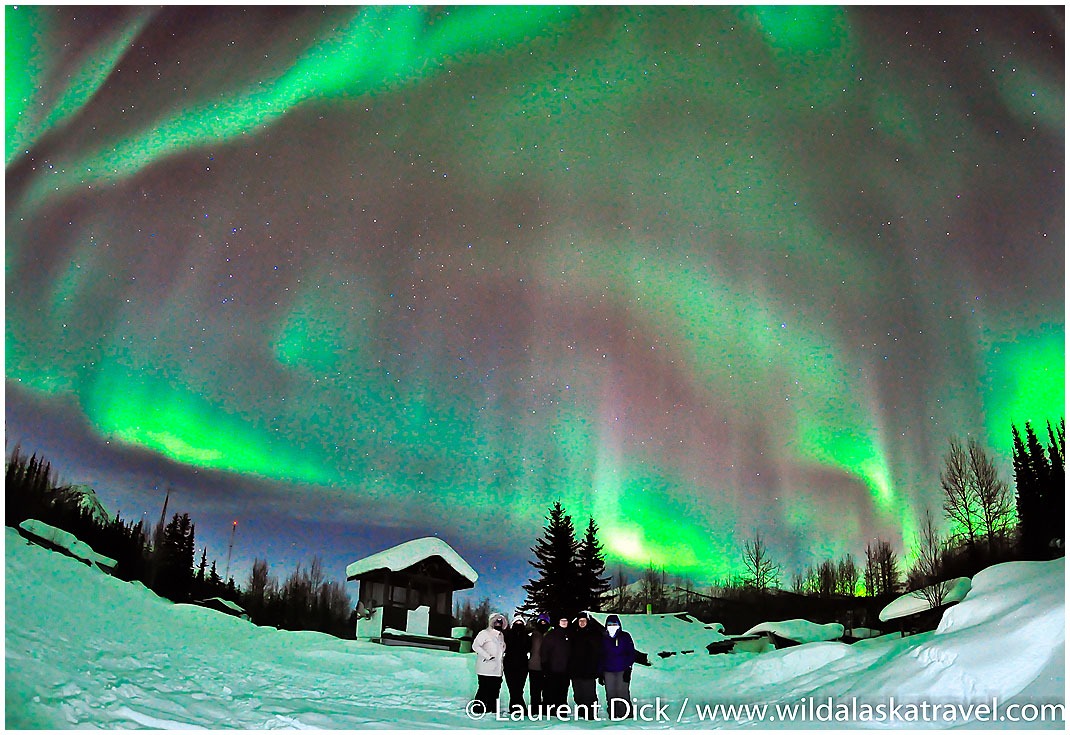 Day 4
Today you will drive north along the Dalton Highway and across Atigun Pass (4643 ft.), the only pass in the Brooks Range that is crossed by a road. Atigun Pass also is the northernmost pass in the world that is kept open year-round and the highest year-round pass in Alaska. This area is one of the best for seeing Dall Sheep. We will turn around at Galbraith Lake, on the northern foothills of the Brooks Range. Driving the Dalton is always an adventure. Frommer's Guide described the Dalton Highway as follows: "The experience of the Dalton Highway for a traveler is so far beyond the ordinary as to require a whole new frame of reference to take it all in. The road is so very long, so remote and free of traffic, and the scenery is so mind-boggling in its grandeur and repetition, that after a time it feels like you're living in a dream. At some point, you have to swallow and say to yourself, "I guess I didn't know that much about the world after all." Back in Wiseman, we will be spending much of the night scanning the night sky for the northern lights.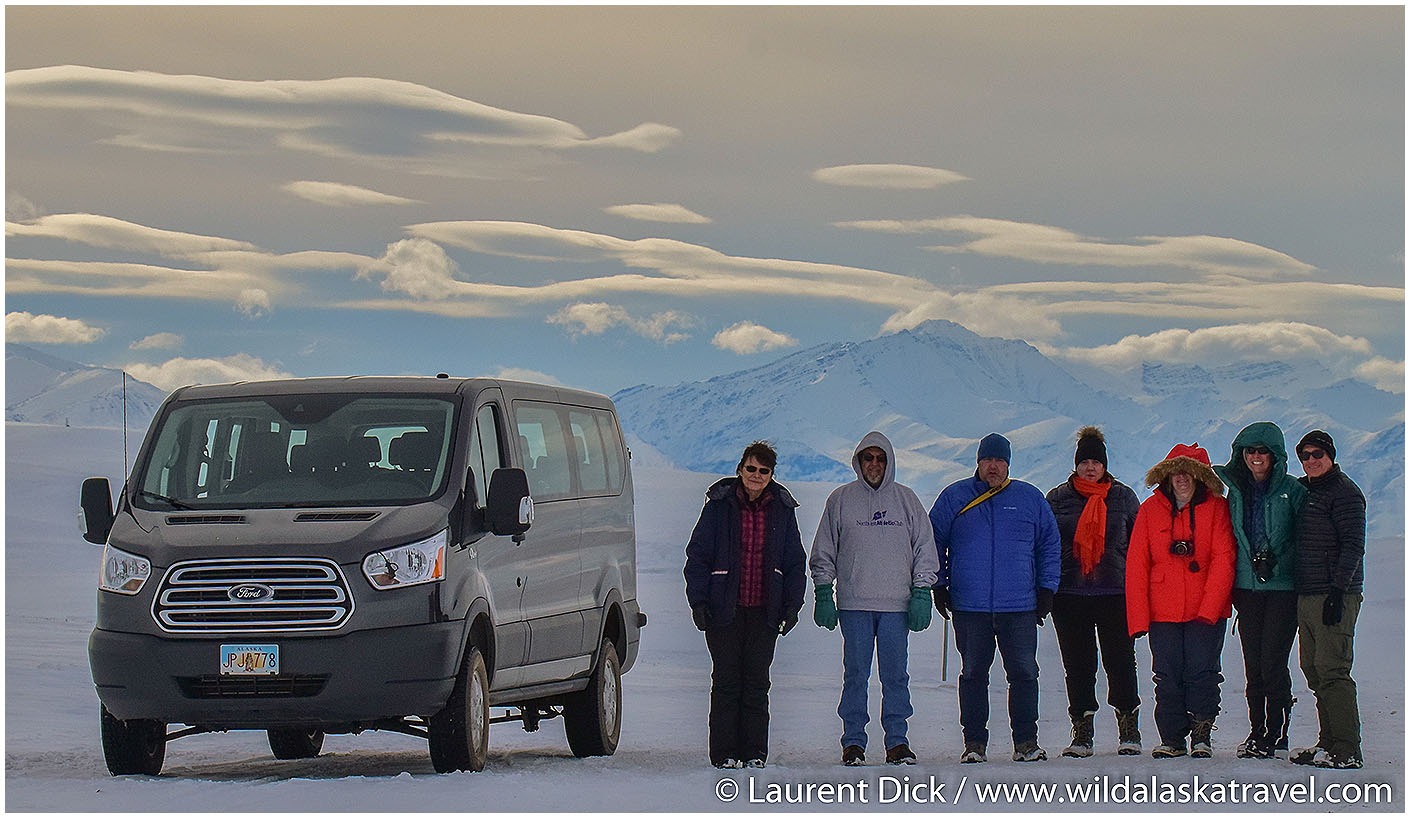 Day 5
This morning you may join us for a walk with snowshoes up a beautiful canyon or prefer a quiet morning curled up with a book in your cozy cabin nestled in the boreal forest. The highlight of this afternoon is to go dog mushing and experience the thrill of coasting across the snow with a team of friendly Alaska huskies. This experience provides you with an excellent opportunity to learn about sled dogs and why mushing is Alaska's state sport. You will experience the exhilaration of a sled dog ride on snowy trails around Wiseman. After dinner , you may want to take a nap, before we will get up and keep our eyes peeled to the sky. One thing's for sure: late nights of watching the aurora borealis requires also some rest! The Northern Lights are really one of nature's great displays: a mysterious, multicoloured show in which the night sky is suddenly lit up with a wondrous glow that twists and swirls like a heavenly lava lamp. Elusive and ethereal, it is one of the great, timeless thrills of travel, a beautiful, shifting dance of nocturnal rainbows that many viewers find a humbling and spiritually uplifting experience.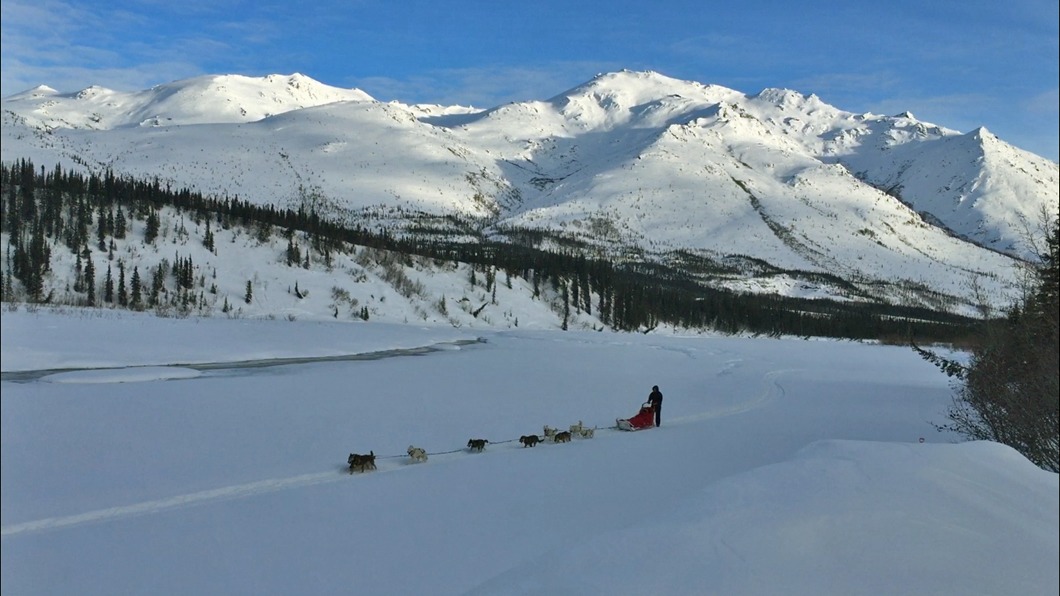 Day 6 · Wiseman – A Taste of Alaska Lodge

You leave your home away from home in Wiseman today and drive back south along the Dalton Highway.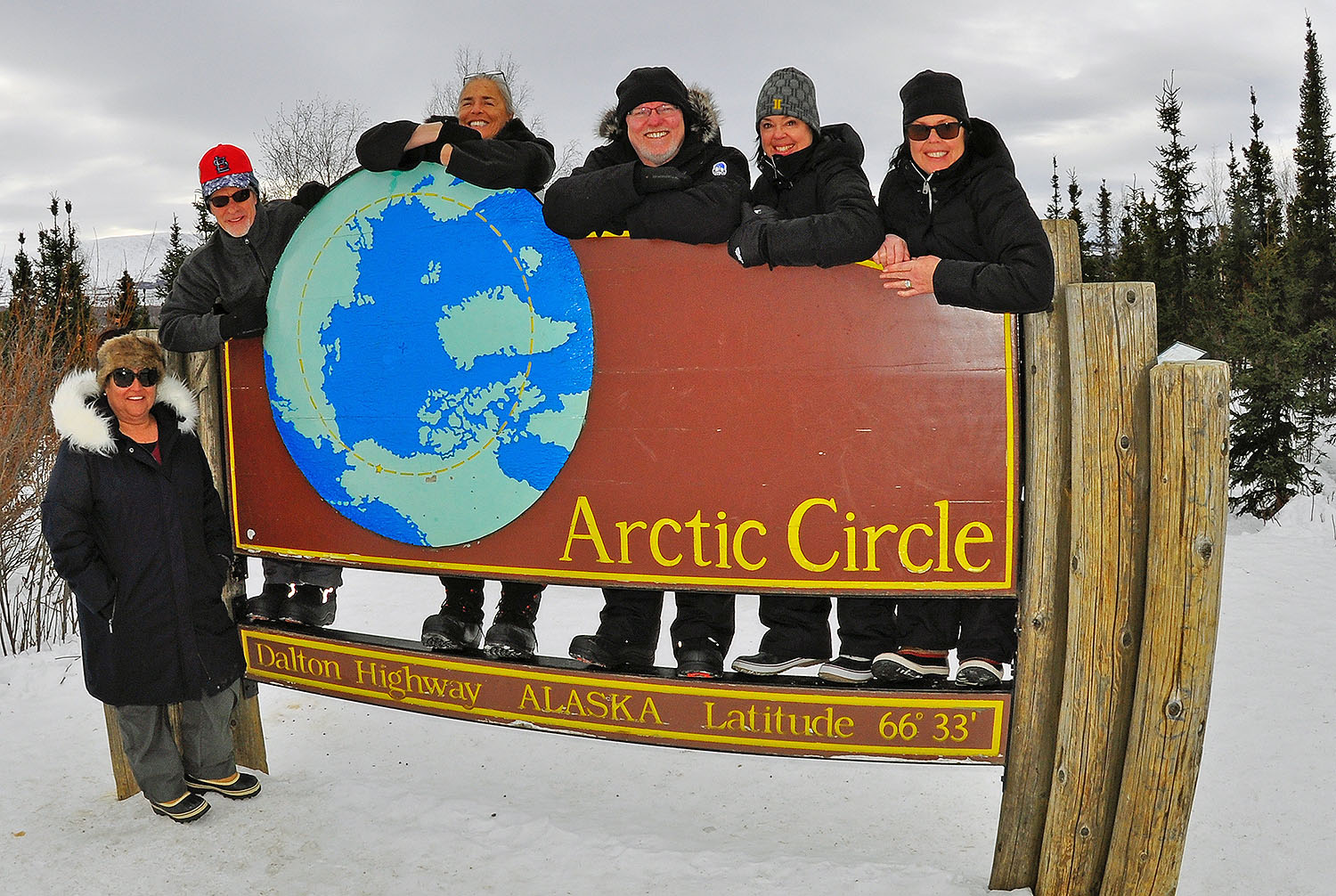 Day 7 – A Taste of Alaska Lodge – Chena Hot Springs Resort – Fairbanks

This morning, we drive up Chena Hot Springs Road to the Chena Hot Springs Resort, internationally known for its natural mineral hot springs. This facility is kept at a constant 28 degrees F and is operational year round with the same geothermal energy that keeps the resort open for business. Take a dip in the hot springs and ssoak your tried bodies in the legendary healing mineral waters. After lunch, we will visit the Aurora Ice Museum. The museum features a gallery and ice bar, overhead chandeliers made of individually carved ice crystals which change color every six seconds mimicking the northern lights, countless sculptures including a gigantic chess set, life sized jousting knights, an ice fireplace and four galleries with varying themes.  The entire resort is powered by the utilization of the 165 degrees hot springs ground water, which flows to a heat exchanger to develop the heating system loop and transformed to electrical power for lighting and power at the resort. There is also a green house where the fruits and vegetables used at the restaurant are grown. You will be heading back to Fairbanks in the afternoon, drop your bags at your hotel before enjoying your farewell dinner at the Pump House Restaurant, which offers one of the best dining experiences in Fairbanks.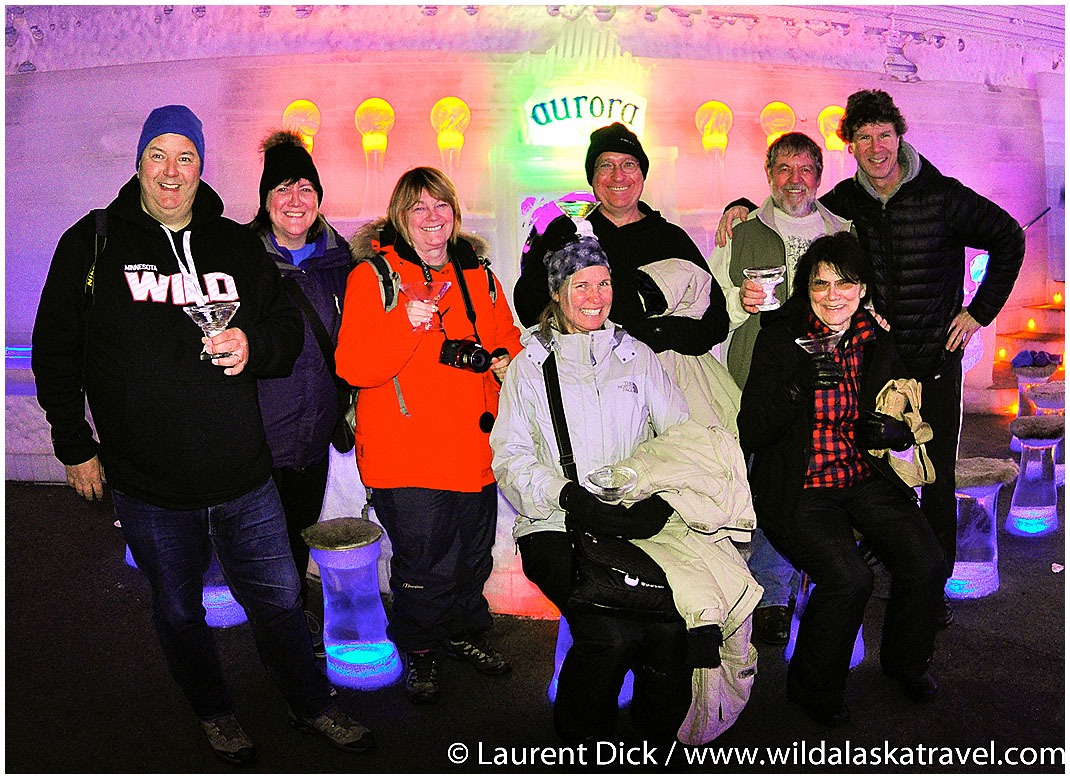 Day 8
This morning you will bid farewell to Alaska and your travel companions. You return home enchanted by the northern lights and an appreciation for the magic of winter in Alaska that you have discovered on this unique Alaska Northern Lights Tour. You will bring back memories that will last a lifetime.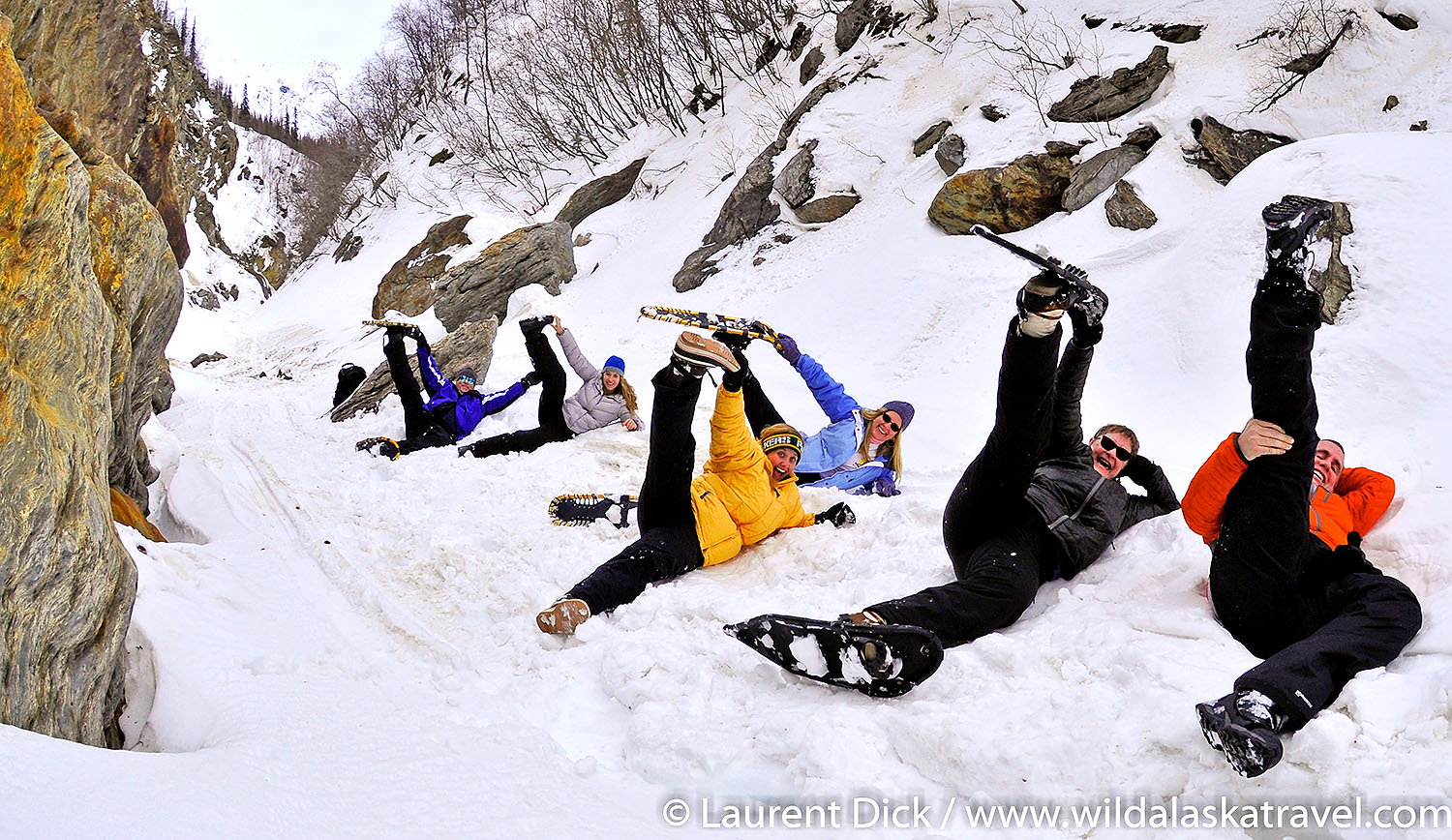 Travel Tip
While the focus of this tour is to see and experience the northern lights, a more crucial decision is what else you want to do when you're not standing outside in sub-zero temperatures staring up at the night sky. We believe it's important not to be obsessed with the single goal of beholding the aurora, but to see this as just one of many highlights of this winter holiday to Alaska. Stepping into sparkling white landscapes and gorgeous scenery, experiencing authentic Alaska off-the-beaten path and enjoying the solitude and beauty of Alaska wilderness are reasons enough to go. Going dog mushing, visiting an ice museum and experiencing the legendary healing waters of Alaska's most developed hot springs spa resort are other reasons to embark on this unique journey.
To participate in this tour, we expect you to be in good physical condition with no mobility issues.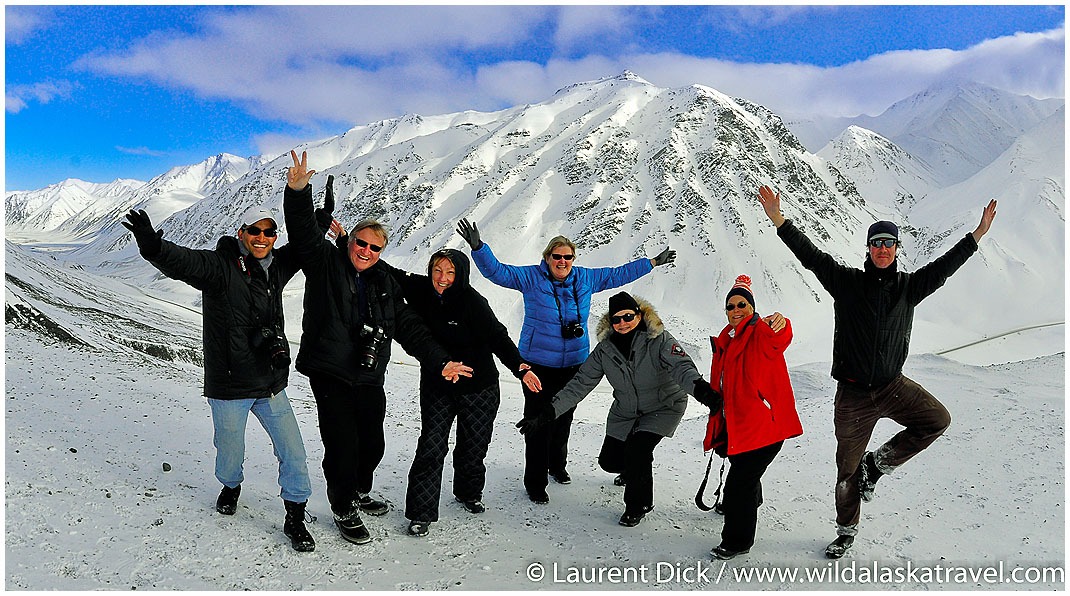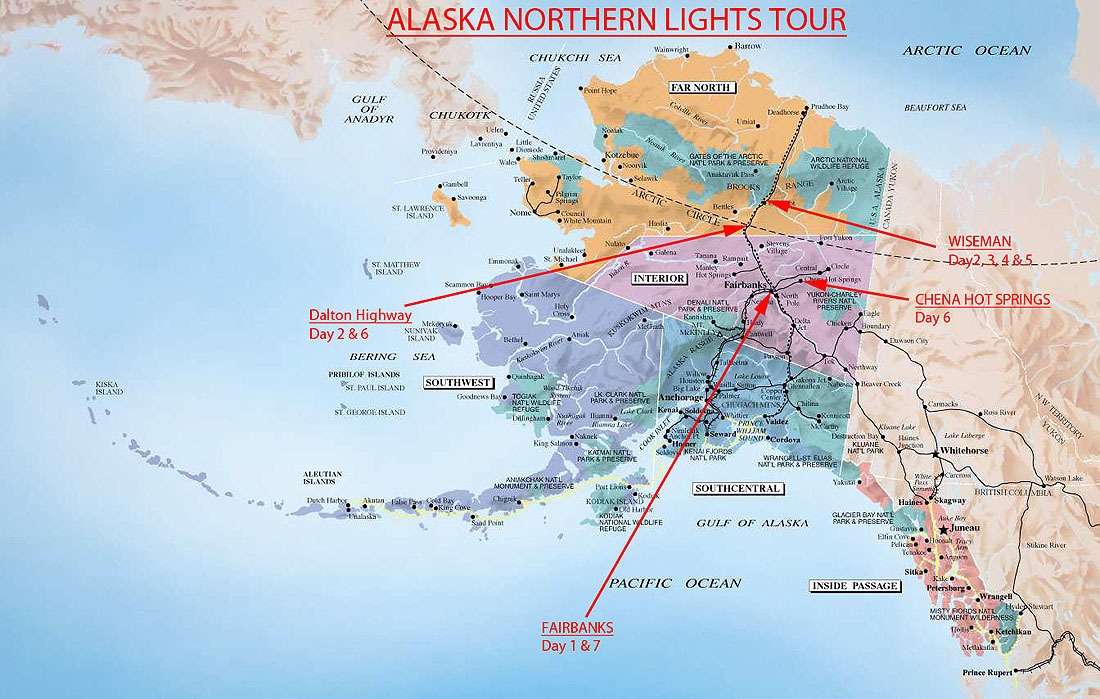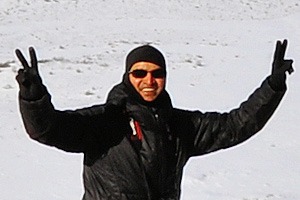 "I had wanted to see and photograph Aurora for last many years. After doing extensive research about best times and best location for many weeks, I signed up with Laurent Dick of Wild Alaska Travel. To say that this was one of my best trips ever is an understatement. Laurent is such a great guide! His attention to details about each tour member, their skills with camera, their interests and their physical capabilities was impeccable. He was an amazing resource for everything about Alaska, its geography, history, local people and culture. To top it up- he has great sense of humor!! I will never forget the perfect 7 days we had. I 'm really looking forward to go back on other trips with him."
Hemant Parmar, Michigan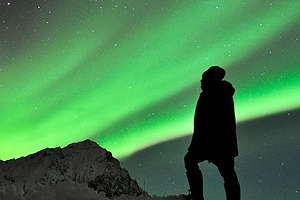 "Laurent, I can't thank you enough for the wonderful adventure that you created and orchestrated. I loved it!"
Lisa Odgers, Australia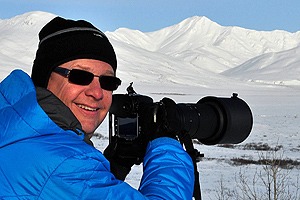 "Thank you for a most awesome trip.Your insight and laughter made for a memorable time we will never forget. The Northern Lights were amazing how you queued them each night. Thanks for sharing your passion!"
Mel Carll, California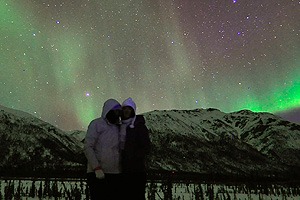 "We so loved our time with you this trip. Traveling up north and seeing the Northern lights was a dream come true, and completely magical. Thanks for sharing your passion for the Alaskan wilderness and your love of adventure. We had a blast."
Lucy & Susan Yarnell, Washington, D.C.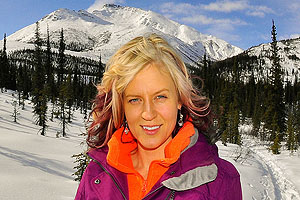 "I recently got back from a northern lights tour with Laurent and the entire experience was incredible. His knowledge of Alaska and the northern lights was so helpful in having a successful time viewing that colorful light dance in the sky. He also taught me how to set the camera up to take pictures of it. The places he set us up to stay were also very nice, clean and quaint. I would definitely recommend his tours to anyone interested and I am hoping to get the opportunity to go on another one sometime soon. Thanks so much! "
Crystal Vanderlinde, Ontario, Canad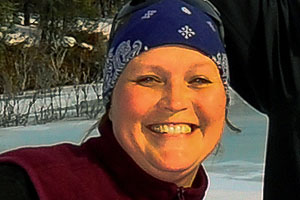 "I had the time of my life on the Northern lights tour! Laurent is a mindful, seasoned guide who is very popular and well-liked by the locals- ALL OVER Alaska. He is a wealth of information and so generous! I'd book with him again without hesitation; the aurora, an authentic wild Alaska experience, and Lauren's good cooking make his tours unforgettable. Highly recommend it!!"
Belinda Lashea, North Carolina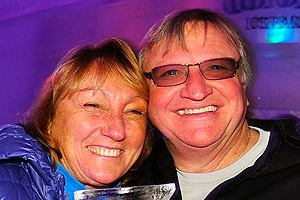 "Thanks again for all your advice, classic guiding, passion, wonderful cooking, and a few good laughs on our last trip. It certainly was the "experience of a lifetime."
Steve and Deb Lardner, Australia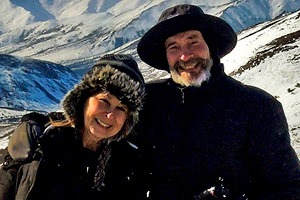 "The Alaska Northern Lights Tour met all our expectations and way, way more! Laurent, you are, without a doubt, the consummate professional who is able to give your clients the best experience possible. We were lucky enough to observe firsthand your complete knowledge of Alaska, your helpfulness with photography, your ability to cook and keep us all healthy, your driving abilities on the most difficult of roads (the Dalton Highway), your talent for staying up all hours of the night while awakening us only when a photographic situation presents itself and best of all, your concern for all your clients' well-being and satisfaction…the sum total of this is that we were able to have the most incredible experience imaginable."
Richard and Lori Rothstein, Florida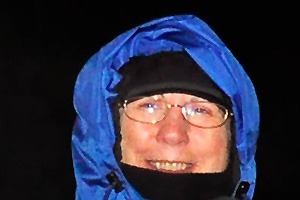 "I loved the tour and am so thrilled to have seen the aurora multiple times. I regret not bringing my proper tripod, but the experience was the main thing. Thank you for being patient with my camera ignorance. We had a great group! And the food was great also!"
Julie Wuellner, Illinois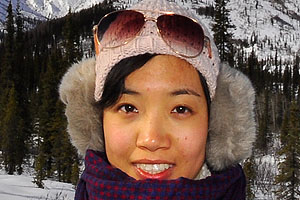 "I had a blast in Alaska! You are such an amazing guide."
Xiaozhuo Wang – California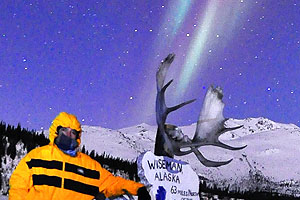 "Je suis très content d'avoir pu faire ce voyage et d'avoir partagé avec toi cette magnifique semaine."
Franscico Ramelli, Columbia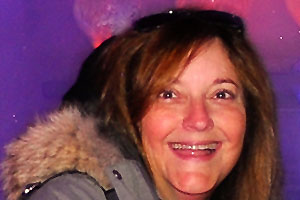 "I had such a great time on this trip!"
Jean Kayat, Florida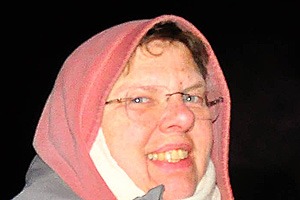 "It was a wonderful trip. You are a really fun and patient guide. Thanks again for a great time."
Karthryn Raistrick, Illinois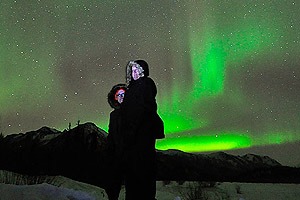 "We had such fun! We still think of you so often."
Don & Denise Walters, Arizona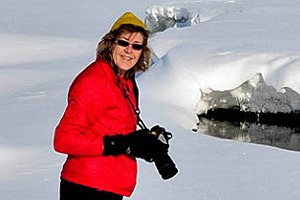 "I can't thank you enough for this memorable trip! It was way beyond my expectations and the good times and memories will stay with me the rest of my life!"
Karen Carll, California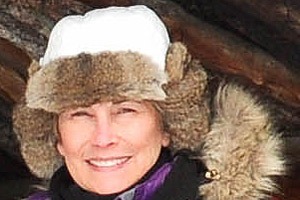 "Thank you so much for an awesome tour. You are the best! Can't wait for the next tour!"
Sharon Lobel, California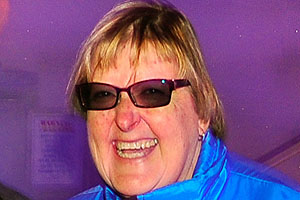 "Thanks again for such a wonderful experience on our tour – it was certainly the trip of a lifetime."
Joan Truskett, Australia
**We only require a $500 deposit per person to hold your space.