Fairbanks, Alaska
Location
Sept. 12-21, 2020, Sept. 3-12, 2020
Tour Dates
Polar Bears Tour — Alaska Polar Bear & Northern Lights Tour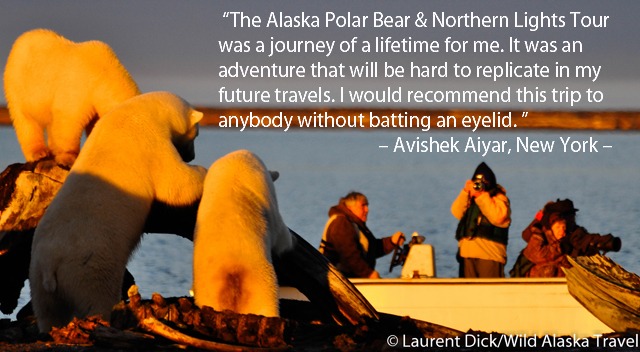 Discover Alaska Like Never Before
The Alaska Polar Bear & Northern Lights Tour provides unmatched opportunities to see and photograph Polar Bears in the best Polar Bear viewing area in Alaska as well as experience Northern Lights in one of the best aurora viewing locations in North America.

Tourism Redefined
You will also travel the world famous Dalton Highway of 'Ice Road Truckers' fame, cross the Arctic Circle, stay in heart of the Brooks Range in a quaint Alaskan Bush village, see arctic wildlife such as muskoxen and caribou, explore one of Alaska's most captivating landscapes, visit an Eskimo village,, relax in natural hot springs, go dog mushing and much more.
#1 Tours in Alaska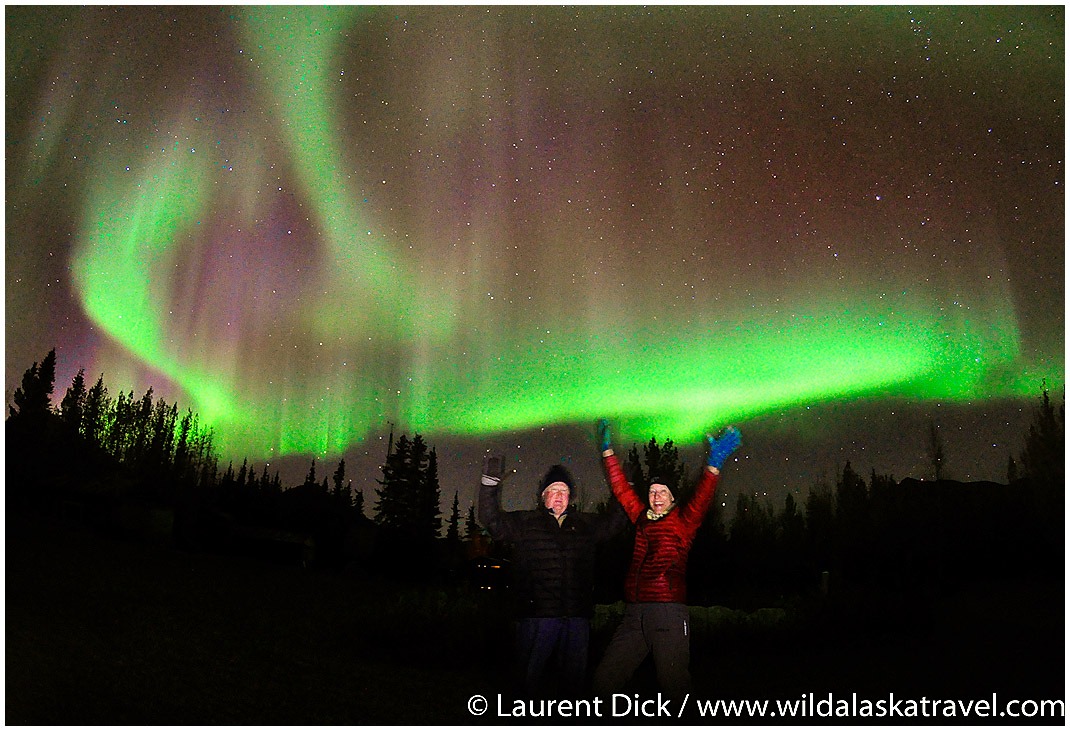 For October 2019 Polar Bear tours, please consider our Alaska Polar Bear Viewing & Photo Tour.
'My husband and I had the joy of traveling with Laurent in mid-September on his "Polar Bears and Northern Lights" tour. Our journey was amazing! Alaska is an incredibly beautiful and vast place, wild and open. Words, photos and video can't come close to the experience of the reality. If you love the outdoors, adventure and want to visit authentic places, experience firsthand the real Alaska, this may be the trip for you. If you are open and accepting, respectful of others, flexible and adaptable, this may be the trip for you. If you love quiet, solitude, remote locations and the unexpected, this may be the trip for you. We were well-fed and had warm and comfortable beds, knowledgeable and interesting guides, excellent companions and safe transport. If you are not self-sufficient, desire to be pampered, prefer not to share, don't care for diverse viewpoints or have restrictive dietary requirements then this is not the trip for you. If you can't cope with weather, insects and the realities of wild, remote places (including lack of or primitive sanitary facilities) then this is not the trip for you. For us, what a trip! What a place! Truly, the adventure of a lifetime!'
Sue Coleman, North Carolina

See polar bears in the best polar bear viewing area in Alaska
Experience the Northern Lights from one of the best viewing locations in North America
Travel along the Dalton Highway, an almost mythic road that runs for over 400 miles through Arctic wilderness, and follow the famous Ice Road Truckers
Discover some of the most dramatic scenery in Alaska
Cross the Arctic Circle
Stay with local Alaskans in the Brooks Range wilderness
Visit one of the most remote native communities in Alaska
See Arctic Wildlife
Dip your toes in amazing hot springs
Visit an ice museum
Small group of maximum six guests provides for highly personalized experience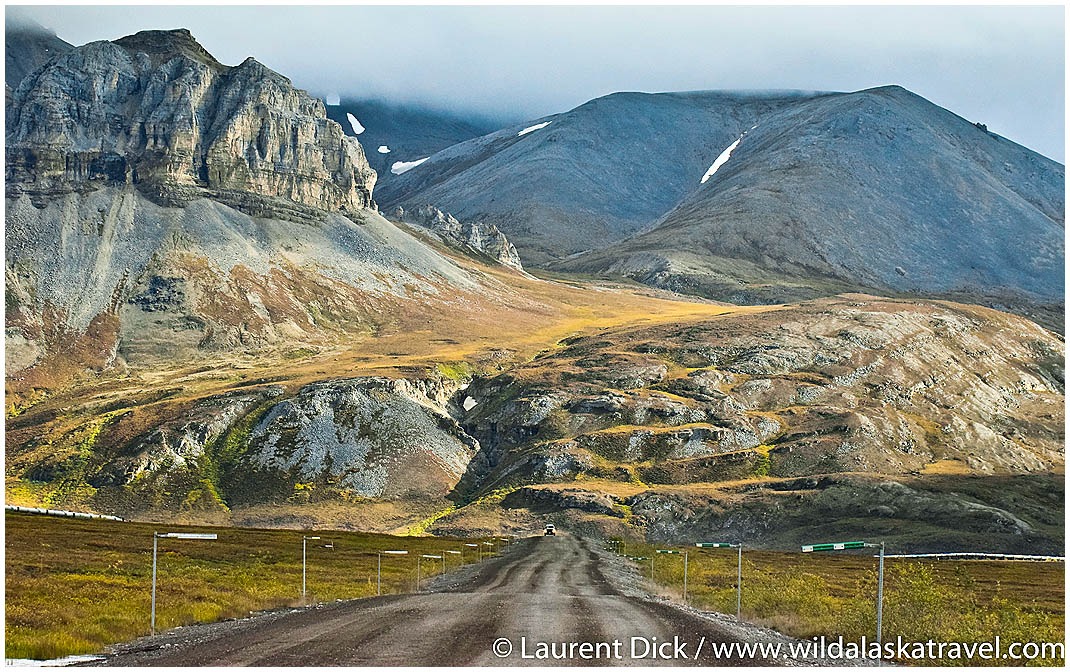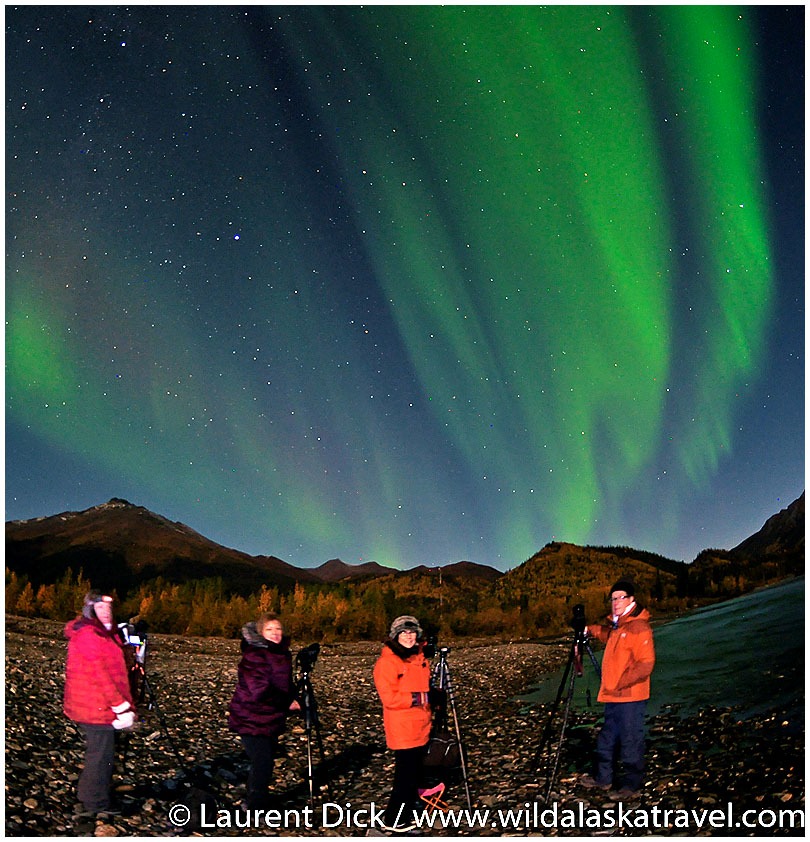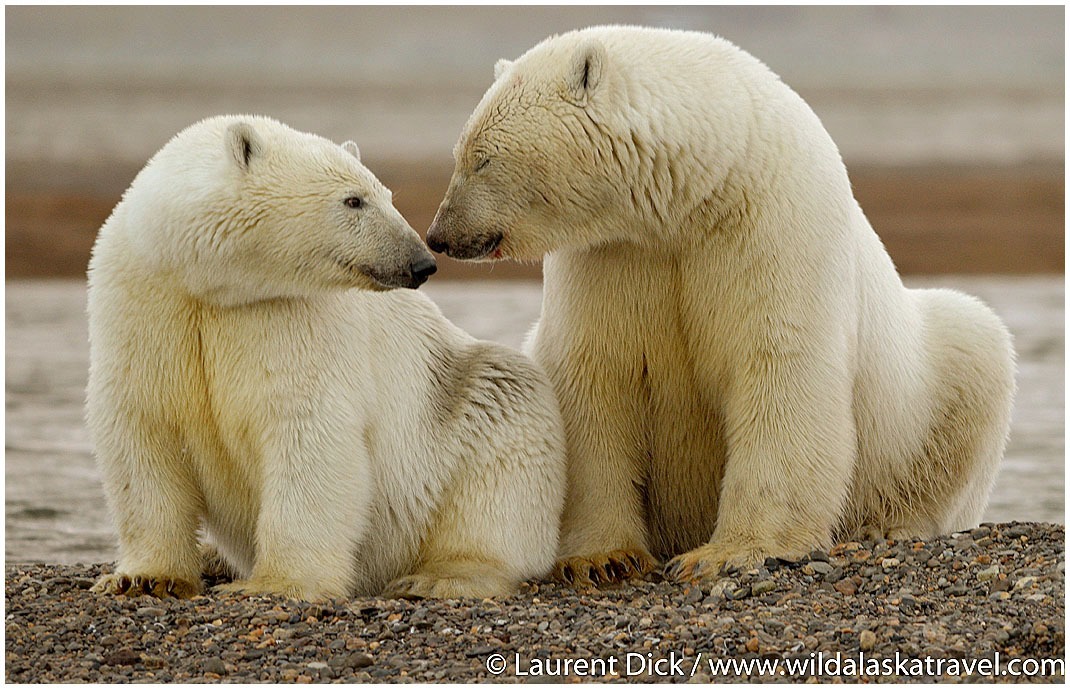 10 days (9 nights) of lodging
All meals (breakfast, lunch & dinner)
All transportation during the tour incl. return flight from Deadhorse to Kaktovik
One full day and half a day of boat excursions with native guide to view polar bears
All activities (ice museum, hot springs)
Professional guide
Permit fees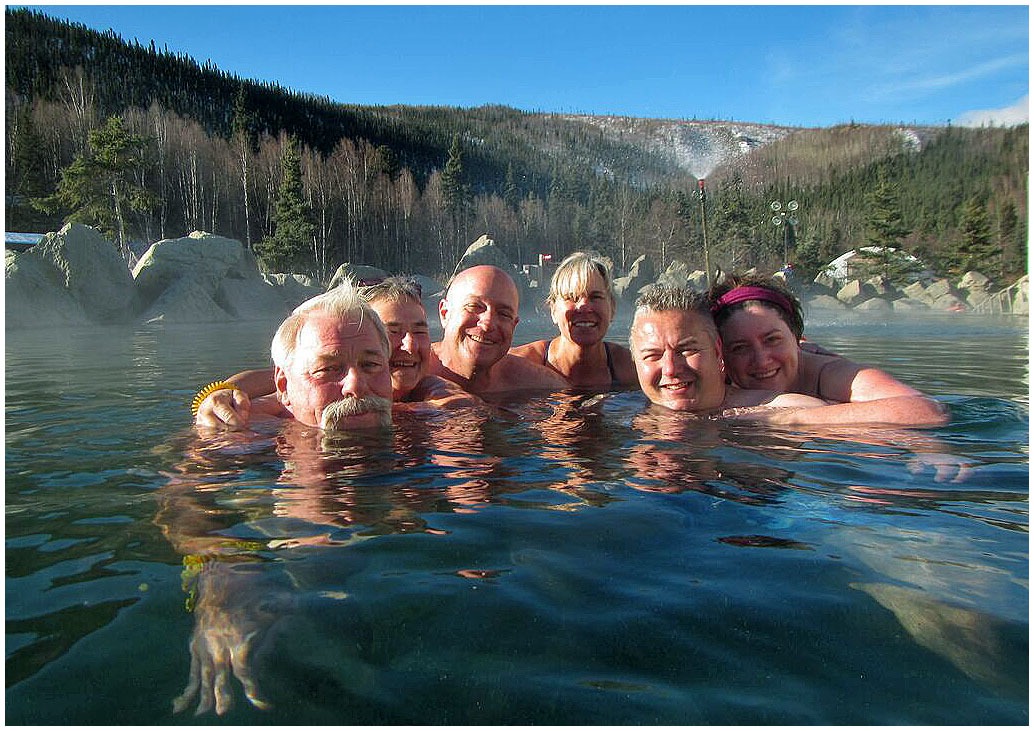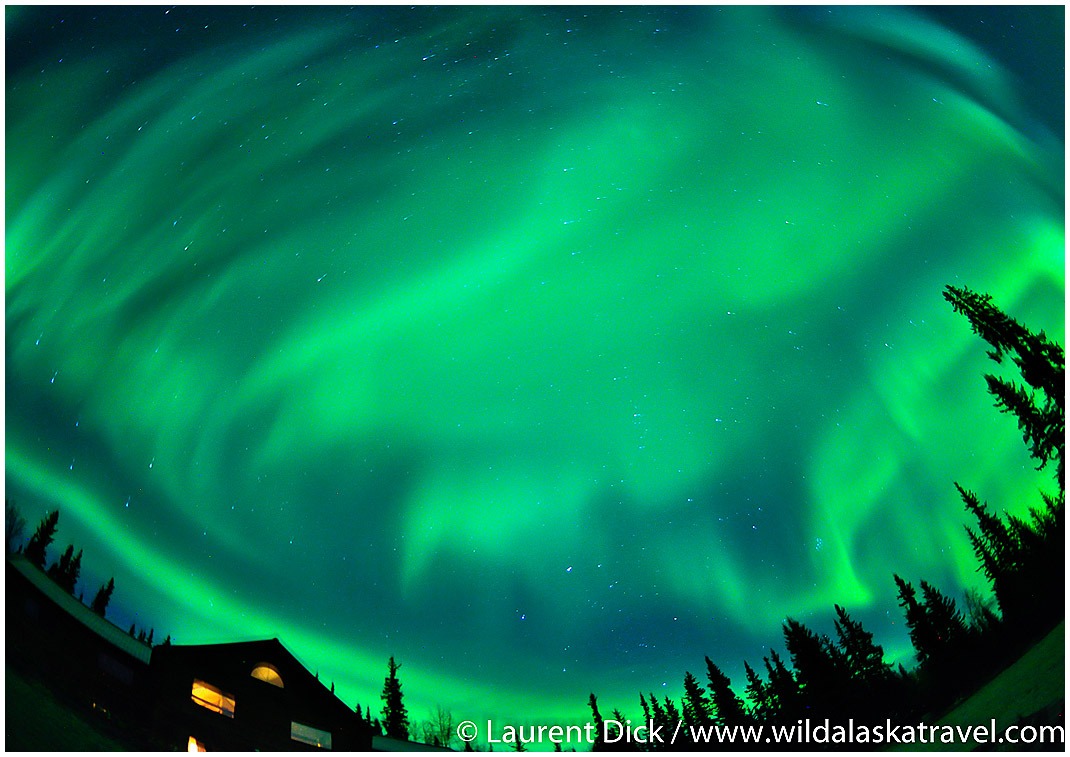 Day 1 – Fairbanks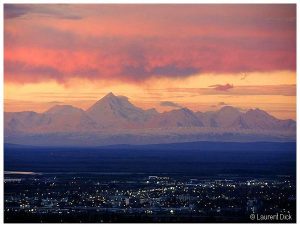 Welcome to Fairbanks, Alaska's second-largest city. You will arrive on your schedule flight, be picked up at the airport and transferred to our local hotel. You will share our Welcome Dinner in the evening in downtown Fairbanks. Fairbanks is called "The Golden Heart of Alaska," a reference to the character of her people as much as to the location in Alaska's interior, or to the discovery of gold in 1902. Its central location makes it the focal point for the tiny villages scattered throughout the surrounding wilderness, and Fairbanks is a staging point for North Slope villages such as Barrow and the oil fields of Prudhoe Bay. Yet, unlike Anchorage, it still retains its down home "frontier" feel. It is contained within the North Star Borough, similar to a county, but roughly the size of New Jersey!
Day 2– Fairbanks – Wiseman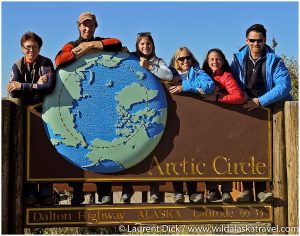 You head north along the James Dalton Highway, a 414 mile road connecting Deadhorse to the Elliot Highway near the town of Livengood, located approximately 80 miles north of Fairbanks. Made famous by the recent Ice Road Trucker series, it's considered by many to be one of North America's most scenic and beautiful wilderness roads. Also known as the Haul Road, the Dalton Highway is critical to the delivery of material, equipment and supplies to the Prudhoe Bay oil fields. You will travel through the boreal forest and north of the Yukon River you will reach a milestone on our trip: the iconic Arctic Circle, an invisible line at the elegant latitude of 66º33′. North of the Arctic Circle is the land of the midnight sun, where the sun never sets during the summer. Soon after crossing the Arctic Circle you will reach the foothills of the Brooks Range, and a couple hours later you will arrive at our oasis in the wilderness in Wiseman, population 13, a historic gold mining community town located in the heart of the Brooks Range. During our nights in Wiseman we will keep a watchful eye for the northern lights. Wiseman is located closed to what scientists describe as the 'maximum zone close to 67 degrees north'. This makes Wiseman one of the best places in Alaska (and in North America!) where you can see the northern lights most often and with greatest intensity.
Day 3 – Wiseman – Deadhorse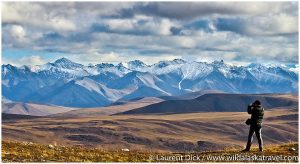 You will explore the surroundings of Wiseman today. Located on the middle fork of the Koyukuk River, much of Wiseman's colorful gold rush history is preserved in its buildings. You will go for a hike in the alpine tundra near Atigun Pass (4643 ft.), the only pass in the Brooks Range that is crossed by a road. Atigun Pass also is the northernmost pass in the world that is kept open year-round and the highest year-round pass in Alaska. This area is one of the best for hiking along the Dalton Highway and a great place to look for Grizzly Bears, Moose and Dall Sheep. Beyond towering Atigun Pass, the Arctic Slope extends 170 miles, first through rolling tundra foothills, then over the broad, lake-dotted flatlands of the vast Coastal Plain that extends to the Arctic Ocean. We will keep our eyes peeled for Dall Sheep in the mountains and Caribou and Muskoxen on the North Slope. You will spend the night in Deadhorse. The town consists mainly of facilities for the workers and companies that operate at the nearby Prudhoe Bay oil fields.
Day 4 – Deadhorse – Kaktovik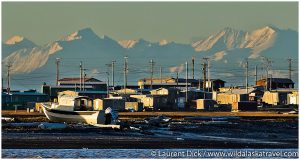 You will spend the morning exploring Deadhorse and head back out along the Dalton Highway if weather permits. Around noon you will board a scheduled flight to Kaktovik. This flight will give you an incredible aerial impression of Alaska's Arctic. The small Inupiaq Eskimo village of Kaktovik is located on Barter Island, population around 280. You are now only about 60 miles from the Canadian border, but still 1,400 miles from the North Pole! During a tour of the village, you will catch our first glimpse of Alaska Polar Bears at a place called the 'bone pile'. Polar bears have historically used the barrier islands and sand spits around Barter Island as a resting place, a feeding place and a stopover until winter sea ice forms. However, the possibility of seeing large numbers of bears in one place can be linked to the local whaling. The greatest numbers of bears loafing in the area are typically found in September and October, just prior, during and after the time Kaktovik residents hunt bowhead whales. The Polar Bears feed on unused portions of whale carcasses that are deposited at a "bone pile" a few kilometers from the village during Kaktovik's subsistence whale harvest season in September and October. The sea ice generally forms soonest again near Barter Island, which explains the bears' presence in the area.
Day 5 – Kaktovik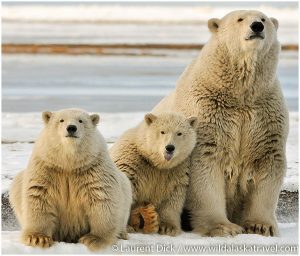 Your Inupiaq guide, who is US Coast Guard licensed and vetted by the US Fish & Wildlife Service, will safely guide you by boat and on shore all day along the barrier reefs for rare Polar Bear encounters. Viewing Polar Bears in the wild is probably one of the most unique experiences in the world. Certainly the Polar Bears take center stage, but there are opportunities to see other wildlife. Wherever Polar Bears roam, it is highly likely that arctic fox will follow. The arctic tundra itself—stark and barren as it may at first appear—can be truly breathtaking under an ever-changing Arctic sky. There are very few places on Earth allows this kind of intense Arctic experience.
Day 6 – Kaktovik – Deadhorse – Wiseman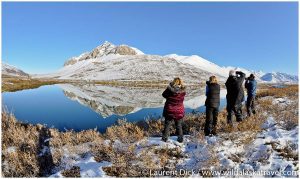 You will have all morning to explore Kaktovik and return once more to see the Polar Bears. By mid-day, you will fly back to Prudhoe Bay on a scheduled flight. You will then slowly work your way back across the Coastal Plain towards the Brooks Range. The snowline will have been creeping down to lower elevations, and it is not unlikely to have snow on the ground at the end of September, which will add another dimension to the already stark landscape. After crossing over Atiugn Pass, you will reach treeline again. Your accommodation in Wiseman will be a welcome sight to relax in. You will keep your eyes peeled again at night for aurora activity. Many factors do affect our ability to see the Northern Lights, however the location of Wiseman close to what scientists describe as the 'maximum zone close to 67 degrees north'. This makes Wiseman one of the best places in Alaska where you can see the aurora most often and with greatest intensity.
Day 7 – Wiseman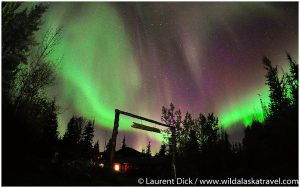 Today will go for a leisurely hike in the Koyukuk River Valley and enjoy the peace and serenity of the Brooks Range. Some of you may decide to just want to spend the day exploring on your own, at your own pace. We may also do some roadside photography along some of the ponds and lakes, looking for moose and other wildlife. At night, we will keep our eyes peeled to the sky to see the northern lights, weather permitting. Because there is no light pollution here in Wiseman, you can literally just step outside your cabin to see the northern lights. However, we often venture a little further to capture different views of the aurora borealis.
Day 8 – Wiseman – A Taste of Alaska Lodge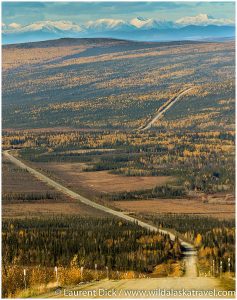 You will be heading south this morning, across the Brooks Range and back into the Boreal Forest of Interior Alaska. Driving the Dalton is always an adventure. Frommer's Guide described the Dalton Highway as follows: "The experience of the Dalton Highway for a traveler is so far beyond the ordinary as to require a whole new frame of reference to take it all in. The road is so very long, so remote and free of traffic, and the scenery is so mind-boggling in its grandeur and repetition, that after a time it feels like you're living in a dream. At some point, you have to swallow and say to yourself, "I guess I didn't know that much about the world after all." Your destination for the night is A Taste of Alaska Lodge, a gorgeous B&B along Chena Hot Springs Road.
Day 9 – A Taste of Alaska Lodge – Chena Hot Springs – Fairbanks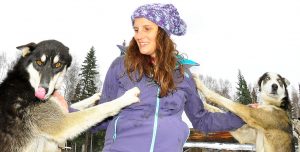 Today your destination is the Chena Hot Springs Resort, internationally known for its natural mineral hot springs and its Aurora Ice Museum, which we will visit first. This facility is kept at a constant 28 degrees F and is operational year round with the same geothermal energy that keeps the resort open for business. The museum features a gallery and ice bar, overhead chandeliers made of individually carved ice crystals which change color every six seconds mimicking the northern lights, countless sculptures including a gigantic chess set, life sized jousting knights, an ice fireplace and four galleries with varying themes. and prime location for viewing the Northern Lights (Aurora Borealis).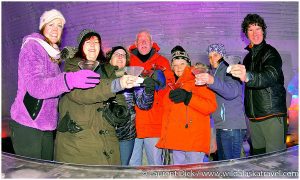 After lunch, you will appreciate soaking your tried bodies in the legendary healing mineral waters. Not only is this a place where you can enjoy a dip in a natural hot tub (the hot springs source is 165 degrees F), but the resort itself is an excellent example of geothermal energy and sustainable design. The entire resort is powered by the utilization of the 165 degrees hot springs ground water, which flows to a heat exchanger to develop the heating system loop and transformed to electrical power for lighting and power at the resort. There is also a green house where the fruits and vegetables used at the restaurant are grown. You will be heading back to Fairbanks in the afternoon, drop your bags at your hotel before enjoying your farewell dinner at the Pump House Restaurant, which offers one of the best dining experiences in Fairbanks.
Day 10 – Fairbanks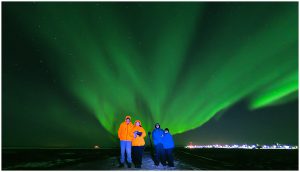 Weather permitting, we will try to catch one last glimpse of the northern lights during your last night of the tour. In the morning, you bid farewell to Alaska and each other. You will return home from your Alaska Polar Bear and Northern Lights Tour with a wealth of images and stories and new friendships. And you will have gained a better appreciation for a unique part of Alaska and its majestic wildlife that very few people will ever encounter.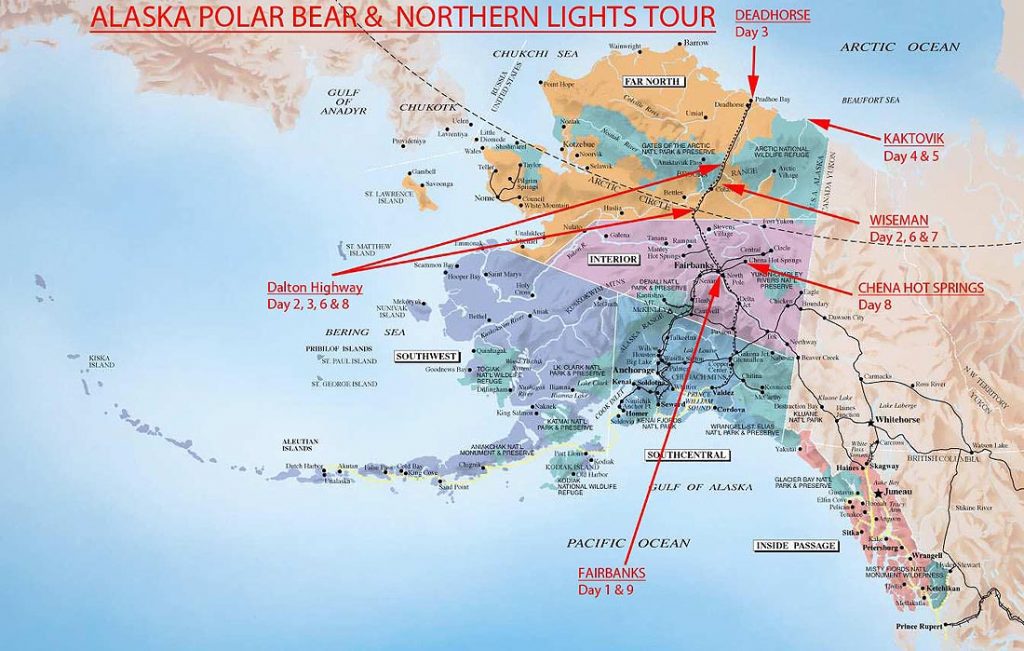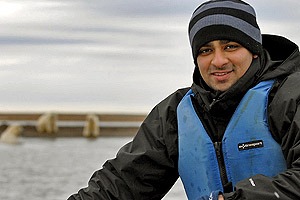 "The Alaska Polar Bear and Northern Lights Tour was the journey of a lifetime for me. It was an adventure that will be hard to duplicate in my future travels. I would recommend this trip to anyone without batting an eyelid."
Avishek Ayar, New York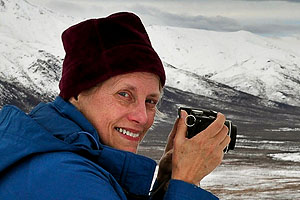 "The Alaska Polar Bear and Northern Lights Tour by Laurent Dick of Wild Alaska Travel is over the top. How he managed to gel five individuals so expertly is beyond miraculous. I think it was his contagious enthusiasm that guided us all to have a blast. My advice: Grasp the moments with Laurent. You won't regret it at all."
Judith Kirk, Connecticut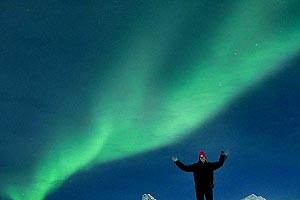 "Laurent, I have had such an amazing time and am over the moon with the things I've seen, the places I've been so lucky to be and the people and animals I met and saw along the way, including you! You are such an inspiration to me and I really admire your sense of adventure and passion towards the wilderness and love for what you do and where you live. I had a blast traveling with you and am going home with some super memories, super photos and super stories. Not only have I had a blast but I have learnt a lot on this trip, and that to me is a sign of a great guide and great people along the way."
Natalie Palmer, Australia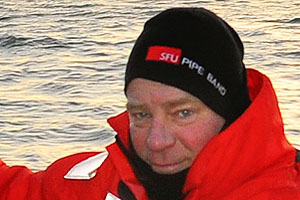 "Not a day goes by that I don't recall some moment from our trip to Alaska. The lay of the land, your expert knowledge of everything that was going on and the overwhelming beauty of Alaska was exactly what I had hoped for. What a great time!"
Steve Ihlenburg, New York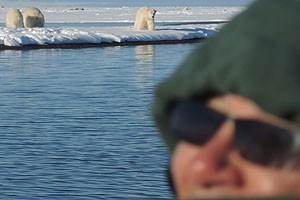 "This tour was way above my expectations in every way. If you want an awesome tour of northern Alaska, Polar Bears and the Northern Lights, do not hesitate to book with Wild Alaska Travel. Thanks Laurent for the best travel experience ever, I loved every minute of it."
Shirley Scully, Rhode Island
"My wife and I have long wished to see Polar Bear in the Arctic. Both of us were also interested in seeing the Northern Lights. After researching the internet for some time we thought this would require two separate trips. That's when my wife found Wild Alaska Travel on the internet and after contacting owner Laurent Dick to get a feel for the tour she booked the trip. She couldn't have made a better decision. For us it was a truly incredible experience. Everything that was promised was delivered and then some! Just about everyone we share our pictures with has commented that they look like something out of National Geographic."
Jeff & Sue Ginsberg, Colorado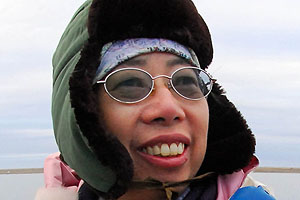 "It was really an unforgettable journey."
Mandy Chan, Hong Kong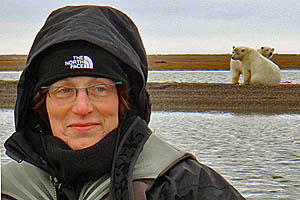 "I just wanted to say what a fabulous time I had on the Alaska Polar Bear & Northern Lights Tour. Laurent, you did so well maintaining a balance between letting us explore freely and keeping us on schedule. Thank you for providing something so real and experiential."
Erika Osteraas, California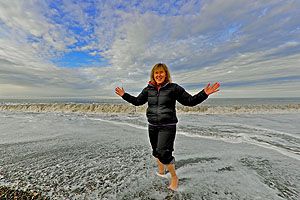 "I just want to say how much I totally enjoyed the trip, it really did exceed my expectations and I am so grateful I got a glimpse of the real Alaska, thank you for creating a tour that is off the beaten track and away from the typical tourist scene."
Julie Williams, New Zeland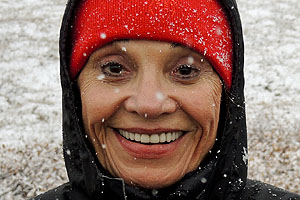 "I am grateful for this once in a life-time experience. I enjoyed everyone and will remember fond memories for a long time."
Anna Waller, New York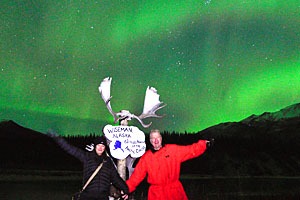 "Thank you for being an exceptional guide. It was truly an amazing adventure."
Judy deZabala, New York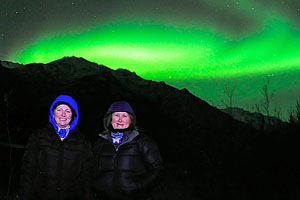 "Thank you for being a great host and showing us a fabulous side of Alaska that most people don't get to see."
Vikki Schou, New Zealand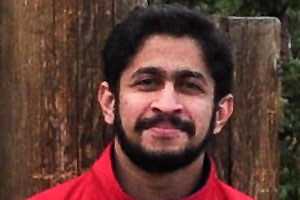 "It was a fantastic trip. Laurent is an awesome tour guide. He knows Alaska inside out."
Vaibhav Joshi, Georgia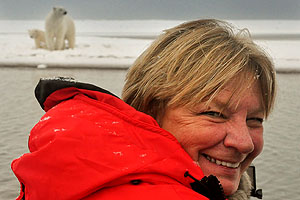 "I always wanted to see the Northern Lights but this trip also included Polar Bears in their natural habitat. What a bonus! Laurent was attentive and knowledgeable. The trip was exactly what I expected. Traveling through Alaska, the way the trip was advertised, you will not get 5 star hotels, so don't expect that. But you will experience the real life of those wonderful people that live in the very extreme northern Alaska.
This trip was great fun for many reasons, the Lights, the Bears, the group of people I was with and also Laurent. Yes, you could get up North on your own, but why not travel with a group of new friends and a guide that will make it fun and adventurous. I have traveled a lot and all over the world. And have a lot of stories to tell about guides, but Laurent is up there in my top two. I will travel with Wild Alaska Travel again."
Nancy Milner, Arizona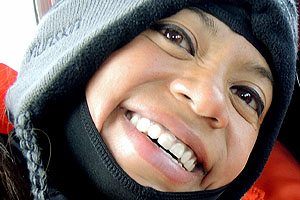 "I just wanted to say thanks again for being such an amazing guide! Every time i tell people about my trip I have a huge smile on my face!"
Erina Weissman, California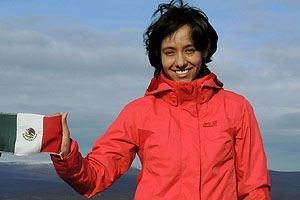 "Thanks a lot for your patience and willingness to show us Alaska. Every time that we talk about the trip, we have a big smile! You are a great host! Thank you again for everything – it was an amazing trip!"
Xóchitl Patron Hernandez, Mexico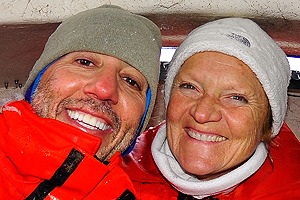 "Many, many thanks for providing us with such a wonderful experience of a lifetime. We thoroughly enjoyed sharing the time with you and enjoying the moments which will now last a lifetime. We look forward to seeing you again soon on another adventure!"
David Waldman & Jantina Tuthill, Wyoming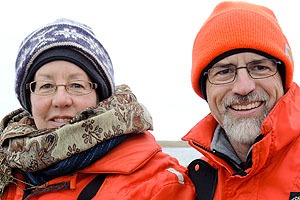 "Alaska is an incredibly beautiful and vast place, wild and open. Words, photos and video can't come close to the experience of the reality. If you love the outdoors, adventure and want to visit authentic places, experience firsthand the real Alaska, this may be the trip for you. If you are open and accepting, respectful of others, flexible and adaptable, this may be the trip for you. If you love quiet, solitude, remote locations and the unexpected, this may be the trip for you. For us, what a trip! What a place! Truly, the adventure of a lifetime!"
Tim & Sue Coleman, North Carolina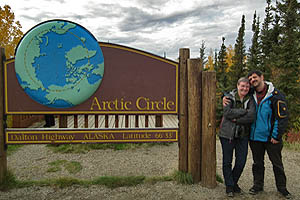 "Wir fanden die Tour einfach grandios! Ihr hättet nichts besser machen können! Nan ist ein grossartiger Guide, stets um das Wohl ihrer Gäste besorgt und unglaublich hilfsbereit! Wir hätten es gar nicht besser treffen können!Unvergesslich sind natürlich die Eisbären in Kaktovik und der legendäre Guide, Robert Thompson! Wir können die Tour zu den Eisbären mit Wild Alaska Travel jedem weiter empfehlen. Am liebsten würden wir gleich wieder selbst mitreisen!"
Urs & Edith, Switzerland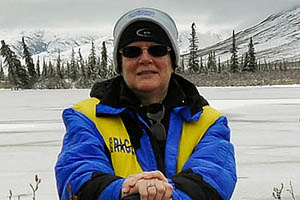 "My wish on this trip was to see polar bears in their natural environment and that dream came true. I let my sister do all the research and she made an excellent choice. She had talked to two people that had made the trip last year and highly recommended Laurent Dick as guide. I live in Alaska, more than forty years now. I have seen a lot of wild life but nothing compares to seeing the Polar Bears in Kaktovik!"
Joyce Crozier, Alaska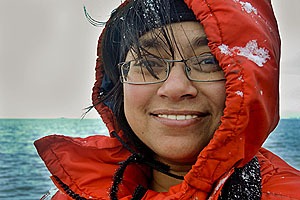 "I really cherished this trip and maybe sometime in future I will take this trip once more."
Somia Bhattacharya, Arkansas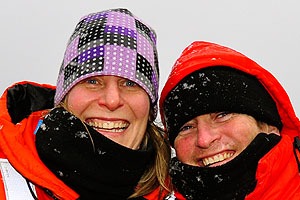 "We are back in rainy London & are both still talking about the amazing experiences of the tripPaul & I agreed that it was a once in a Lifetime trip with everything we experienced."
Viv & Paul Dullforce, United Kingdom
**We only require a $500 deposit per person to hold your space.